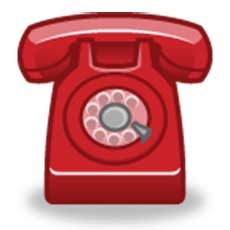 I had the pleasure of speaking with a few of my colleagues in Ottawa this week. With the end of a fiscal year approaching, one of the best ways to keep everyone moving is by scheduling meetings by phone. Since the Museum is outside the National Capital Region and the many happenings there, we always look for offsite ways to keep in touch with our fellow Canadian Heritage portfolio members. The other national museums have a wealth of knowledge and experience in the public sector and I am always eager to ask as many questions as I can as we continue to grow here in Halifax. In my world, the conference call has become one of the best meeting facilitation tools apart from an actual meeting facilitator! Based on this, I thought I would share my top 12 reasons for using a conference call.
1. Technology improves efficiency. Rather than travelling to a meeting, gathering information and travelling back again, the conference call allows you to act on information immediately, right in the comfort of your own office.
2. Pants? No need for pants if you're on the phone![1]
3. Excellent phone voice experience. Do you have a team member with a great phone voice? Use of a conference call is the perfect way to tell.
4. You're always prepared for a conference call (if the call is from your desk phone) because the files are handy and it is easy to reference anything that you need.
5. Develop a rapport. I find that I can still get nervous meeting people for the first time if I haven't already had a chance to develop a relationship with them. I am always amazed at how well people converse over the phone and how easy it is to quickly discuss topics like the weather or the weekend (creating a sense of ease in the meeting space) on the phone versus a formal meeting room.
6. Fiscally responsible business practices. With telephone/video conferences, meetings are fast and affordable whereas (as I experienced on my way home from the holidays this year) airports, are not.
7. People strive in environments that are known to them (like their office spaces). Meetings held in spaces that are unfamiliar may heighten a person's anxiety levels. Anxiety = doubt = ineffectual talk = meetings where I want to put a paperclip in my eye! Remember going to the principal's office? It was nerve-wracking because it was an unknown part of the school (a lot like the teacher's lounge). I was far more comfortable being myself in my homeroom than I ever was in the principal's office.
8. You can feel like a tech whiz.
9. Global village. At the Museum, we speak with immigrants, researchers, educators, curators and business leaders from around the world. The best way to get all of these busy people into one room is through the magic of the telephone.
10. Immediate action plans. I am particularly fond of the conference call because I can make notes in my working space and immediately start on actionable items without delay. There is less of a chance to forget pieces of information!
11. Computer note-taking versus handwriting. I swear I should have been a doctor with my chicken scratch!
12. The mute button. (Just kidding)!