"Thank you for your sacrifice. We live in the best country in the world because you fought to keep it this way." Denis Pilon
The Wall of Service pays tribute to individuals for their service made to Canada. Honour the service of a loved one or recognize a War Bride by adding a brick (plaque) to the Wall of Service.
Your donation of $450 gives you:
A brick inscribed with the name you choose on the Museum's Wall of Service in the Pier 21 Gateway
A virtual brick displayed on our Virtual Wall of Service.
An opportunity to share their story on the virtual wall.
A card, sent by the Museum to the honouree letting them know about your gift.
Commemorative Plaque
Brick donors are eligible to purchase a Commemorative Plaque at a cost of $150 plus applicable tax and shipping. The plaque is a mounted replica, like the one below, to display at home.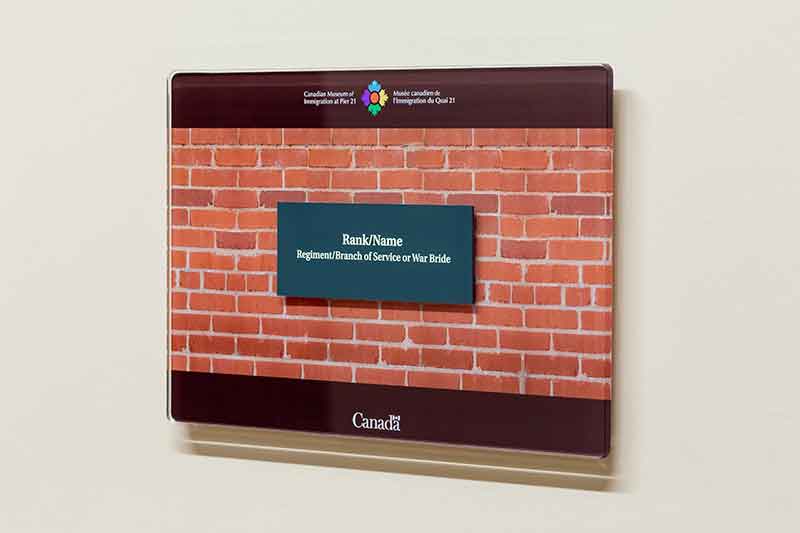 To order a commemorative plaque, please contact:
Maria Almeida,
Donor Relations Manager,
malmeida@pier21.ca
(902) 420-6656.