Call for Artists 2024
The goal of our six-month residency is to enable an artist to create new work that advances their art practice while also aligning with the Museum's mandate. The Canadian Museum of Immigration at Pier 21 is a story museum. This year we are looking for a playwright in Nova Scotia who will draw inspiration from our exhibitions and Collection to either start developing a new play or to further their work on a play already in development.  We seek projects that explore a theme related to immigration, migration, multiculturalism, (in)equality or identity.  Projects focusing on an under-represented group or subject will be given preference.
The selected playwright will have access to Collection materials including oral history interviews, memoirs and images.  Museum space will be made available for any proposed workshops. If the selected playwright wants to preview the work-in-progress at the end of the residency or would like to debut the finished play in the Museum, space and promotion may be available.
Compensation for this six-month residency is $15,000 and ownership of the work will remain with the playwright.  This program does not include accommodations.
Apply to the Artist in Residence Program
Schedule:
Application deadline March 26, 2024 for submission to our 2024 Residency Program
Selection of artist April 19, 2024
Review project plan and develop an implementation plan with staff May 2024
Project execution May to October 2024
Compensation:
$15,000 (including artist fee, supplies, travel and stipends for any collaborators)
Criteria for Selection:
Applicant demonstrates artistic excellence and professionalism. (30)
Proposed project demonstrates originality in its exploration of a theme related to immigration, migration, multiculturalism, (in)equality or identity. (40)
Proposed project focuses on an under-represented people/subject. (15)
Feasibility of the proposed program. (15)
Submission Requirements:
Please submit the following items by March 26, 2024.  Late or incomplete submissions will not be considered.
Full contact information
Proposal: a description of your proposed project including a description of how you may utilize our collection and long term goals for the finished work
Brief project plan with a timeline and milestones
Curriculum vitae
Work samples (3 to 5 work samples, articles or reviews, whatever best conveys your work)
A short list of up to 3 artists may be interviewed prior to selection.
Email submissions to:
Carrie-Ann Smith, Vice-President, Audience Engagement
csmith@pier21.ca
---
Artist in Residence 2024 - shalan joudry
The Canadian Museum of Immigration at Pier 21 is pleased to welcome poet, storyteller, singer and artist shalan joudry as their Artist in Residence for Winter 2023/24.
shalan is a Mi'kmaw mother and narrative artist working in many mediums. She is a poet, playwright, podcast producer, storyteller and actor, as well as a cultural interpreter. Having worked as a professional oral storyteller for well over a decade, her first full-length play, Elapultiek, was commissioned and then produced by Two Planks and a Passion Theatre which toured in 2018 and 2019. shalan's second book of poetry, Waking Ground (Gaspereau Press 2020) was short-listed for the J.M. Abraham Atlantic Poetry Award, the Maxine Tynes Nova Scotia Poetry Award, the Pat Lowther Memorial Award and the Indigenous Voices Award for Poetry in English. Her solo one-woman theatrical show, Koqm, debuted on the King's Theatre Stage, Annapolis Royal, in 2021 then toured the province in 2022. shalan lives in her home territory of Kespukwitk (southwest Nova Scotia) with her family in their community of L'sitkuk (Bear River First Nation) where she is researching and working on reclaiming her L'nu language.
Over the course of her residency, shalan joudry will turn a previously created poem, Kmitkinu into a narrative dance/movement and musical piece that shares Mi'kmaw history, language, culture and relationship to land, then colonial impacts, and finally healing together.
shalan's vision for this new evolution of the poem is a project with a timeline that will continue past the residency period. The residency will be the germination period as Kmitkinu takes on a new form and creative life through the medium of dance performance. During her residency shalan will be using the Museum as studio space to collaborate with dancers and musicians. In the spring of 2024 she will invite dance artist Sarah Prosper to lead "Moving in Mi'kma'ki" a movement workshop for the public who will have an opportunity to, shalan explains, "…be in relation and embody Mi'kmaw perspectives, truths, and teachings…"
At the end of the residency shalan will present a performance-in-development at the Museum.
Supported by TD Bank Group through the TD Ready Commitment Initiative.

---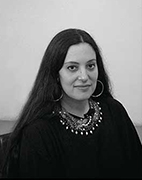 2022 - Immigrant Workers Center
Tamara Abdul Hadi
Tamara Abdul Hadi has an MFA from Emily Carr University of Art and Design in Vancouver and has taught photography for multimedia at Concordia and photography intervention courses in Cairo and Beirut.
---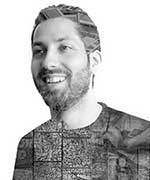 2021 - Our Immigrant Stories
Aquil Virani
Aquil is an award-winning visual artist, graphic designer and filmmaker who blurs the line between art and activism, often integrating public participation into his socially-conscious art projects.
---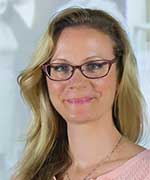 2019 - An Ocean of Change
Katarina Marinic
Katarina recently graduated with an MFA from NSCAD University in 2019. She has a BFA with a major in photography from NSCAD in 2017, and a diploma in Applied Photography from Sheridan College.
---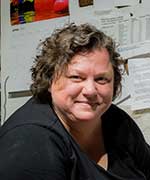 2018 - Refuge Canada
Shauna MacLeod
Shauna is a NSCAD graduate who has been working as a studio potter since 2012. She is one of a handful of ceramic artists working with Nova Scotia red earthenware clay.
---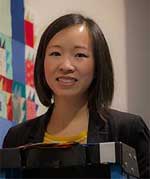 2017 - THE "HERE AND ELSEWHERE" BEE
Andrea Tsang Jackson
Andrea is an emerging textile artist who holds a Master's Degree in Architecture from McGill University and a Master's Degree in Arts in Education from the Harvard Graduate School of Education. Her work has been published in Flare, the Chronicle Herald, and The Coast.
---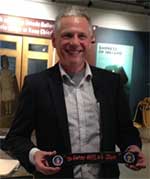 2016 - To Those Still At Sea...
Kyle Jackson
Kyle is a multidisciplinary artist who works with paint and interactive sculpture. A graduate of NSCADU with a Degree in Painting, Kyle's art practice is primarily spent creating and building work to charm and engage the world.