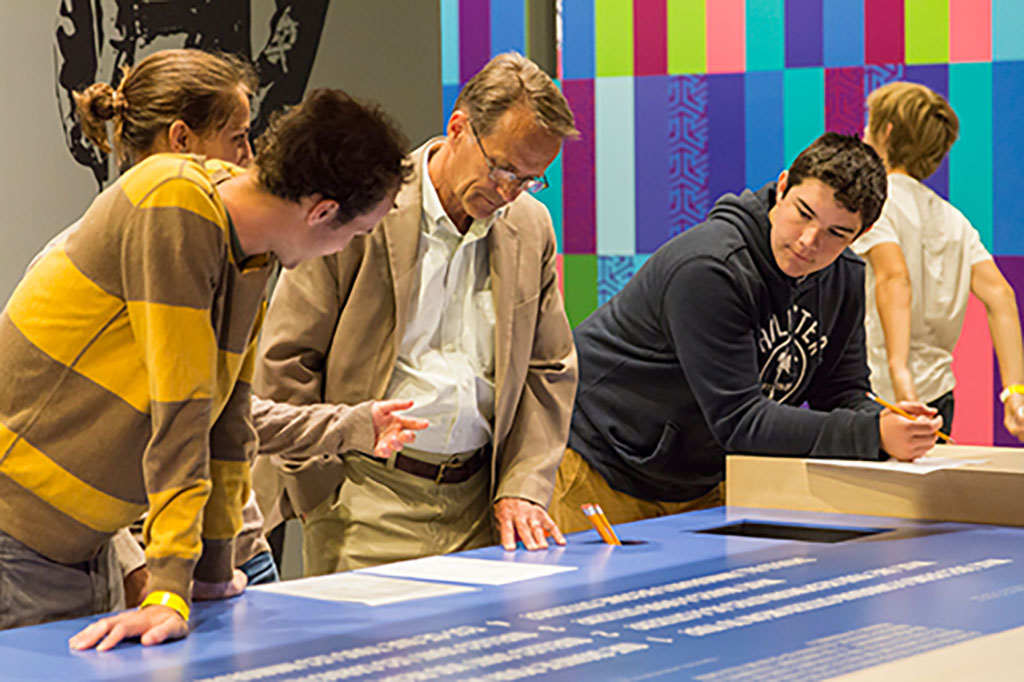 I have had the pleasure of attending quite a few citizenship ceremonies in my life. If you have not been to one, I suggest you look into it. The excitement, the joy, the pride, you can feel them in the air like electricity. Many immigrants feel like they really belong in Canada after receiving their citizenship. This specific moment holds a lot of power for many people, and we wanted to find a way to share that with our visitors. So, we created a space in the new Canadian Immigration Hall to connect our visitors to the concept of citizenship, whether they are a native born Canadian, or someone born in another country.
My favorite part of this section is the sample citizenship tests that visitors can take. There are two versions, a short 10-question test, and the long, more realistic test. When a hopeful-citizen actually does the real test, they have 30 minutes to answer 20 questions. The purpose of the test is to measure the person's knowledge of Canada. To pass the test, they must have 15 correct answers. This test is particularly interesting in our exhibit when Canadian born citizens try it.
They usually fail.
Watching visitors experience this is a great moment for me. Not because I enjoy watching people fail at things, but because I can see that they have had an "ah-ha!" moment. These instants are precious in museums. It is in this moment that they realise that becoming a citizen is not easy. That would-be-citizens are expected to know more about Canada than a lot of Canadians. That maybe, just maybe, they sometimes take their citizenship for granted.
So what do you think? Would you pass the test? Here is an 8-question sample to get you started! Good luck!