Being quarantined at Pier 21 meant a rough start to their Canadian adventure for the Blom family.
Shelly Blom was born in the Netherlands and in the spring of 1953 her parents decided to move.
"My parents had decided to leave our home in Apeldoorn to seek out new opportunities for their young family in Canada," wrote Shelly.
"With the escalation of the Cold War, the atmosphere in Europe was one of insecurity. The Second World War had itself been a trial. Under Nazi occupation, my father, Herman, had become involved in Resistance activities, a risk which was finally rewarded with the Netherlands's Resistance Cross in 1982."
After tearful goodbyes and a hard crossing in which most of the family was seasick the Bloms arrived at Pier 21 and the real challenge began.
"After eight days we arrived in Halifax. However we were not to continue our journey as planned," wrote Shelly.
"An official mistakenly suspected that the fever of the youngest was a symptom of a contagious disease and we were all quarantined. This was a scary experience for the children. There were bars on the windows, and no knobs on the inside of the doors of our rooms. We were locked in at the eight o'clock bedtime each night.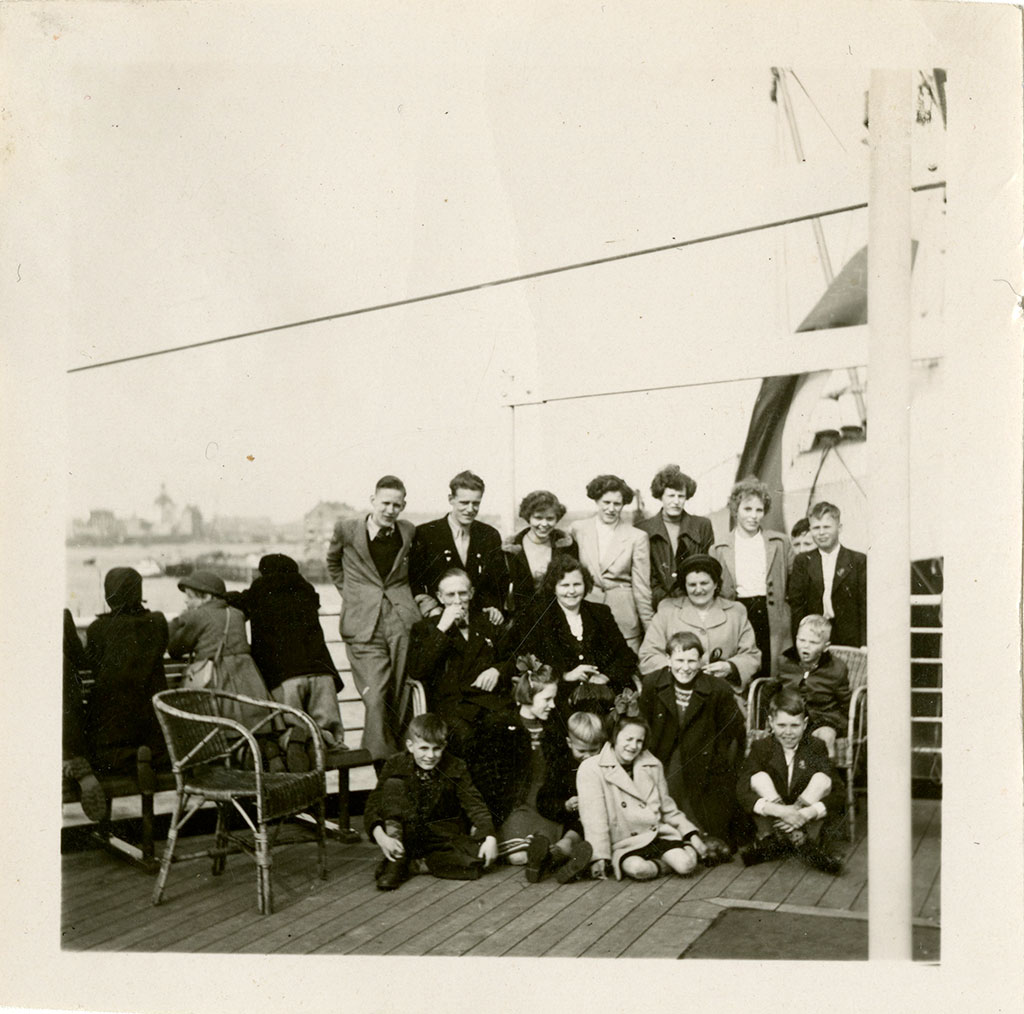 "From our window we had a view of the harbour and our ship. Seeing the Groote Beer pull away from the dock, my mother cried. She had not chosen to come to Canada to be "put in jail."
I think we can all relate to the feeling of being jailed and her mother's heartbreak at watching the ship pull away on its way back to her beloved Netherlands. Luckily for the Blom family their quarantine was quite short.
Upon their release they travelled first to northern Ontario then to Saskatchewan. Her father began working and the children went to school.
"Our family has prospered and grown in Canada," Shelly wrote. "Like their parents, this new generation has made the best of what Canada has to offer, attending college and university and entering various trades and professions.
"Some of the second generation now have families of their own, adding nine great-grandchildren to the fold. We are all proudly Canadian and believe Mom made the right decision in suggesting this country when her family sought a new home."
Well done Blom family.
Canadian Museum of Immigration at Pier 21 (S2012.182.1)