I just hung up the phone with Patricia Roberts-Pichette and find myself writing in the hopes that someone out there can help us with a question. Patricia wrote to me back in 2011 while researching her book on the Middlemore home children. During our correspondence I mentioned that a visitor had let me scan what they called "a Middlemore shilling". When Patricia learned this, she wrote, "All members of one Middlemore party each received a new shilling from the Lord Mayor of Birmingham but I would not expect anyone would have kept it."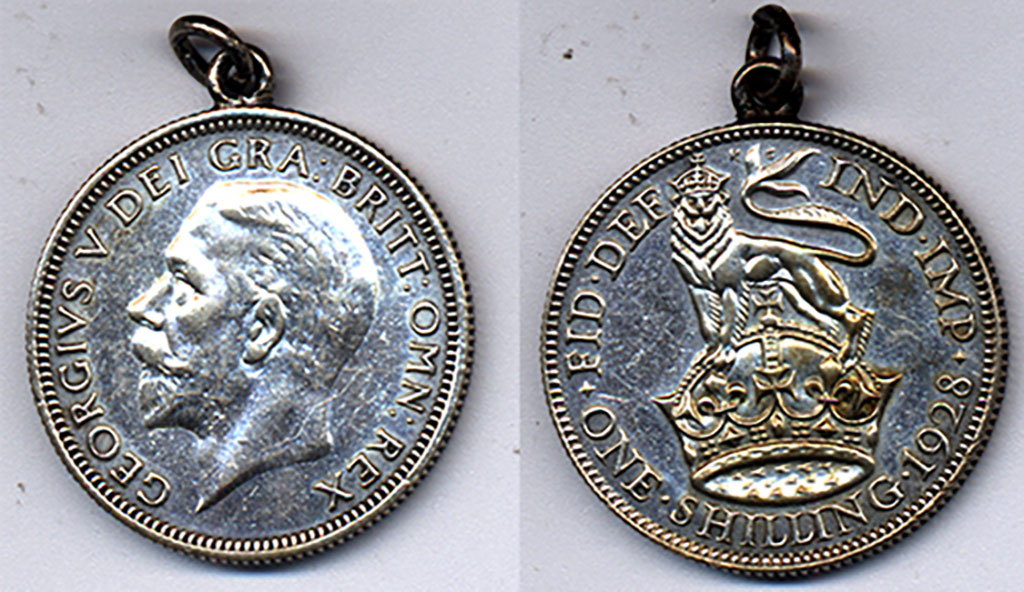 I replied, dramatically, "You are going to kill me, what a missed opportunity. I had no idea how special the shilling was. I asked the visitor to follow up with a story about her father and made a quick scan of the shilling but I didn't ever get her name or have her sign a release form...All I remember for certain is that she said her father wore it on a chain around his neck for his whole life." Patricia later wrote that when the Lord Mayor gave the children the coins he was reported to have said, "When you look at this shilling, regard it as an emblem of good luck, and accept it from one who wishes you well. I do not want you to spend it, and when you take it out of your pocket, it will serve to remind you of your many good friends in Birmingham and of these homes."
Patricia has finished her book and is preparing for its publication. She called in the hopes that I had more information. I don't so I am hoping that someone who reads this might know something about the Middlemore shilling in this scan made at Pier 21 in 1999 or any of the others that might be out there in safety deposit or jewelry boxes. If you have any information please email me at csmith@pier21.ca and if you are descended from a British home child please consider sharing their story with us so that we can continue to learn about and honour this unique group of immigrants.