I don't know if it was love at first sight, but when a 6-year-old named Muriel met an 8-year-old named Bud, something special started. The pair, who have now been married for 61 years, recently visited the Museum. In all those years they have never exchanged material gifts; they have always done charitable work and made donations in each other's names instead.
Muriel's spirit of giving led her to work as a volunteer with the Red Cross between 1955 and 1962. In this role, she helped at the Red Cross Nursery at Pier 21, at blood donor clinics around the city and at Camp Hill Hospital in Halifax. She says a few lasting memories stick out for her from her time volunteering with the Red Cross: like helping an immigrant woman who went into labour at Pier 21, and walking for four hours in one of Halifax's worst blizzards to get to an emergency blood drive. Muriel insists that she will never forget the immigrants she met during her time at Pier 21, whom she remembers as "weary but hopeful."
Today, Muriel and Bud enjoy their grandchildren and great-grandchild, as well as travelling. Since retiring, the pair has visited numerous Canadian destinations as well as Norway and Australia. During their visit to the Museum this summer, whether they were reflecting on the past, or affectionately bickering over the tree in their front yard (which Bud loves and Muriel hates) one thing was undeniable: they are just about the happiest couple I have ever seen. A well-earned reward for a lifetime of generosity!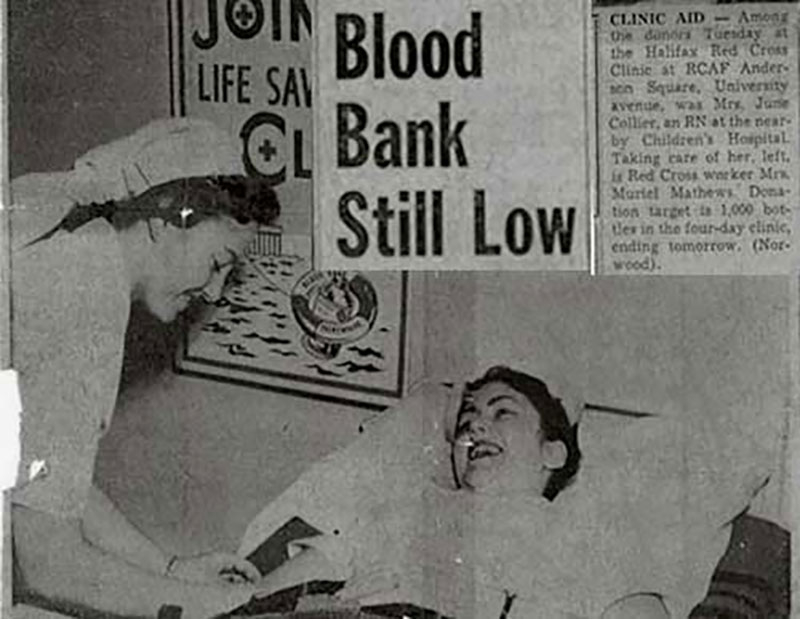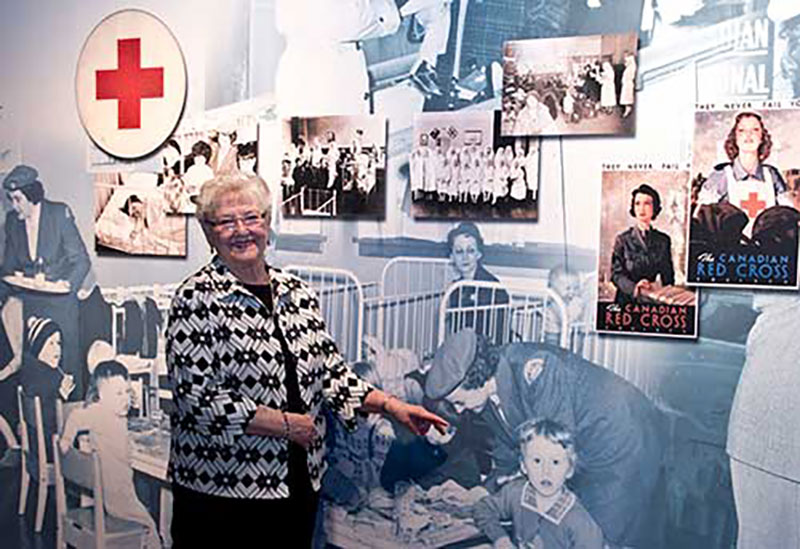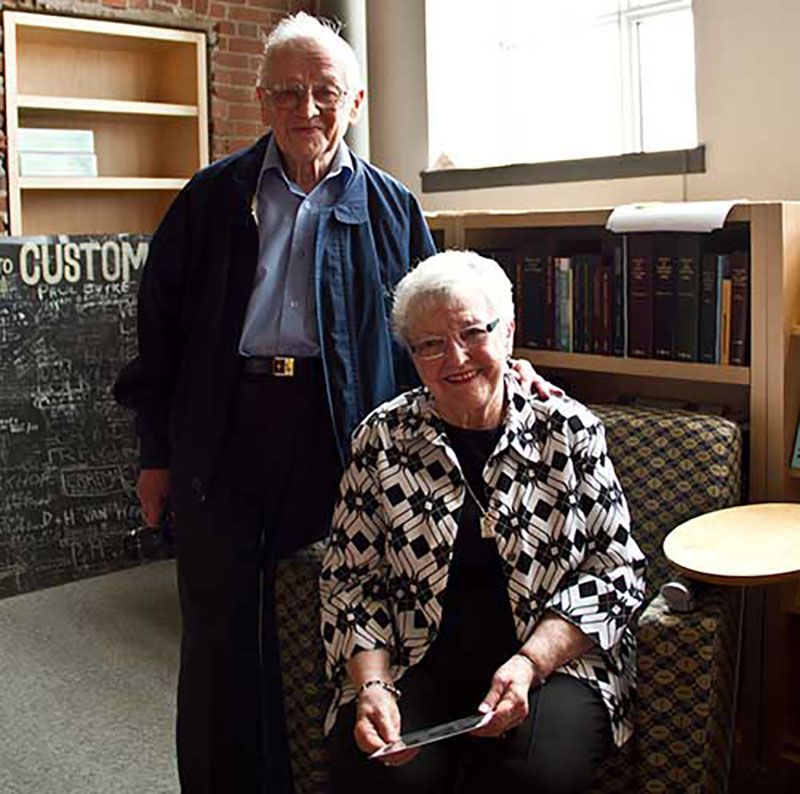 Do you have a connection to Pier 21? Are you planning to visit the Museum soon? Let us know you're coming! Get in touch with Carrie at csmith@pier21.ca.