At the Canadian Museum of Immigration at Pier 21, we collect and tell the stories of immigrants who came to Canada and continue to come to Canada to make a new home for themselves.
Some of these stories are used in the permanent exhibitions, online and in current and future travelling exhibits. Most recently, we hosted our travelling exhibit called Canada: Day 1.
This travelling exhibit explores the memories, impressions and experiences of immigrants on their first days of arrival in Canada, from Confederation in 1867 up until the present. Despite the fact that these stories span a wide range of Canadian history, some of the emotional experiences remain similar throughout time. Therefore, as both a Heritage Interpreter and an immigrant, I can relate to some of these stories.
The following quote, by Chris Debruyne, who arrived from the Netherlands on April 10, 1950, is one that I liked best in the Canada: Day 1 exhibit:
"One thinks deeply, leaving everything behind that I treasure… my brothers and sisters, family and friends. Acquaintances … the ground where I was born, yes one leaves everything … and will I ever see it again?"
Yes, this quote encompasses my same concerns and feelings upon arrival to Canada, despite landing here close to 60 years later.
I left my loved ones in a dangerous situation. I left behind my big family in Burundi, where death threats and attacks may be a reality of every day life.
I hold fond memories of my family back home. As the youngest child in a family of two brothers and five sisters, I was always showered with love and affection. I sorely miss my family who are all back in Burundi.
On October 9th, 2017, I celebrated my 10th anniversary in Canada.
In this blog post, I choose to focus on my experiences throughout the past ten years.
During my first five years in Canada, I held a lot of pain in my heart due to concern for my family and their safety. I still hold this pain, but I have learned how to live and cope with it. I also had the added barrier of learning how to live in a new country. I found that starting a new life in a foreign country is like being born again. The first few years, I was like a small child who learns to walk. However, this time I learned to walk without my parents to accompany me on my first steps. Like a child, I had to learn how to speak. I had to learn how to buy food at the grocery store, and how to cook it at home. Then came the Halifax winter, and I had to learn how to dress all over again, but this time for the cold.
It was a long process.
After all these difficulties and daily challenges, I have grown so much as a person. Overcoming these challenges has allowed me to be and accept who I am today.
Within 10 years of my arriving here in Canada, I was able to accomplish the following:
I became a Heritage Interpreter at the Canadian Museum of Immigration at Pier 21. This place has come to mean so much to me since settling in Canada.

 

I am now a Canadian citizen, and am honoured to be so.
I am a mother to a nine-year-old son and a two-year and 11-month-old daughter. These two Burundian-Canadians are my greatest achievement to date.
Since coming to Canada, I returned home only once in December 2012 to visit my family. Things had changed after 5 years. I was afraid to take taxis by myself or to walk in my neighborhood all alone. I felt that I was like a tourist in my native country. The city where I was raised was completely different. We were in Burundi during Christmas time and things were not as before. The economic situation did not allow celebrating Christmas as in previous years (and this issue continues today). Because of the civil war of the past decade, the country's economic standing has plummeted below the poverty line. Few children have the luxury of receiving Christmas gifts.
Our return made me realize how lucky I am to be here in Canada. I am grateful for what I have. We are all safe. No one is trying to kill us. Instead, my kids are able to go to school and dream like every child should.
While immigrating to Canada has presented a lot of challenges, reflecting on the past decade of my life here reaffirms my feeling that I would not change the way my life has played out. I am happy to be in Canada and am proud of where I come from.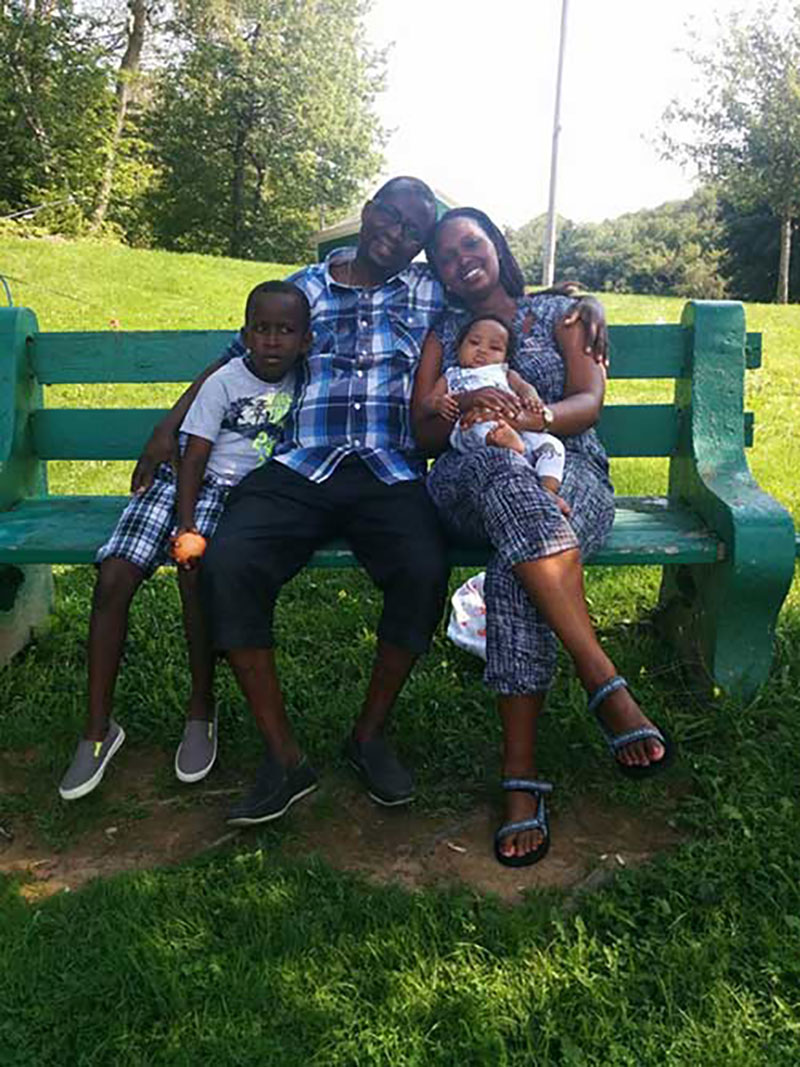 Do you have an immigration story? If you would like to share your memories and your first-hand experiences, please share your story with us.