32 pairs of children's shoes, cast in bronze, dot a 165 km trail in Ireland known as the National Famine Way. Crossing six counties, it marks the path taken by twelve-year-old Daniel Tighe and 1,489 others, two-thirds of them children. Suffering from famine and in dispute with their English landlord, they had been evicted from their homes. Accompanied by a bailiff, they marched towards Dublin and were boarded onto crowded ships bound for Quebec. The year was 1847.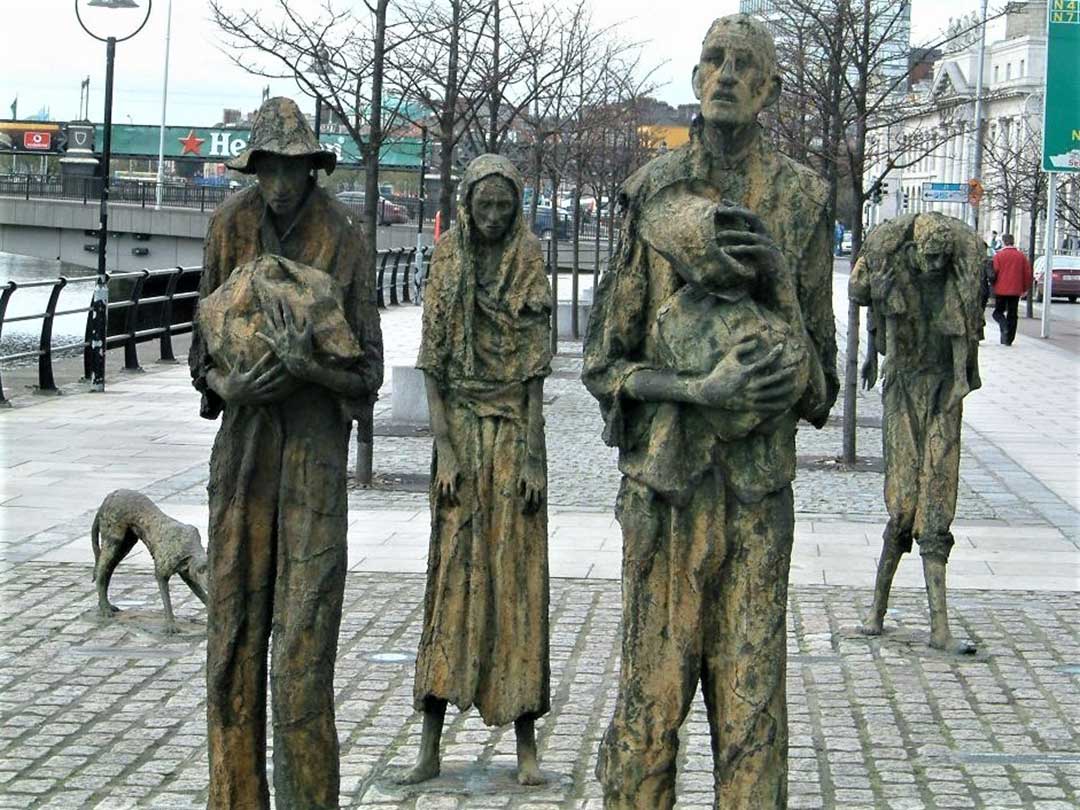 A sombre Anniversary
This year marks the 175th anniversary of the arrival of one of the biggest groups of migrants in Canadian history. A fungus had ruined the Irish potato crop. To escape starvation and disease, 97,492 people set sail for British North America in 1847.
They sailed on coffin ships
The desperate situation at home was replaced by an even more desperate situation on board. The ships, which became known as "coffin ships" were crowded, unsanitary breeding grounds for disease, especially typhus. It's estimated that no less than one in five died either on board or from disease after landing.
The only survivors
Daniel's widowed mother, three of his siblings and his uncle all died during the voyage. He and his sister Catherine were the only ones in their family to survive the voyage. On the open ocean, the bodies were buried at sea.
Thousands in burial yards
Closer to port, corpses remained aboard. On Grosse Île, an island 46 km downriver from the Port of Quebec that served as a quarantine station, a total of 2200 corpses were unloaded from ships to be buried. Another 3200, approximately, died on the island, mostly from typhus or malnutrition, and were buried there. 6000 more died after arriving in Montreal.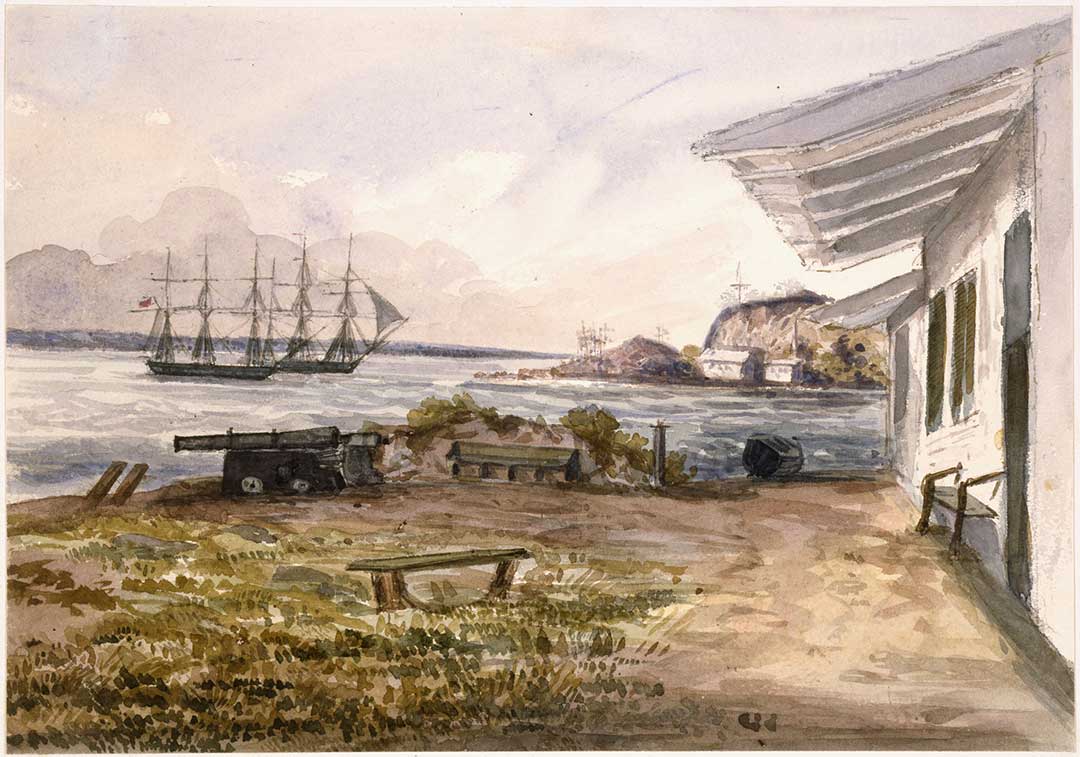 Toronto nearly doubled
Irish immigrants arrived in other parts of Canada as well. 18,000 Irish landed in Toronto. Though not all remained there, this would temporarily have nearly doubled the city's population of 20,000.
Tension and hostility
Many immigrants were met with hostility as typhus made its way into Canadian cities, competition for employment led to resentment from local labourers and Protestant-Catholic tensions among Irish communities occasionally erupted, including in Saint John, NB, which saw several violent riots.
The lasting Irish influence
In Quebec, like many other orphans, Daniel and Catherine were adopted into a Quebecois family. Their descendants still live in Quebec.
The most recent census suggests that Irish is the fourth largest ethnic group in the country. With nearly 4.6 million claiming Irish heritage, Irish culture has had a vast influence on Quebecois and Canadian society.