Brazil Community, Toronto, ON
Comunidade Brasileira, Toronto, ON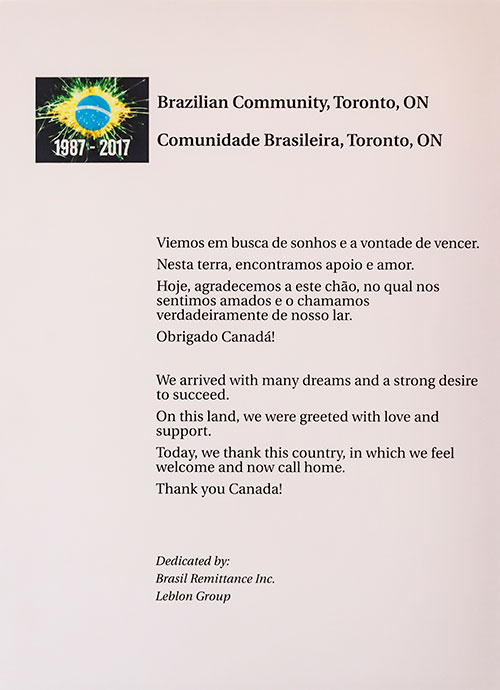 Located on the WM Fares Wall of Tribute
Brazil Community, Toronto, ON
Comunidade Brasileira, Toronto, ON
Viemos em busca de sonhose e a vontade de vencer.
Nesta terra, encontramos apoio e amor.
Hoje, agradecemos a este chão, no qual nos
sentimos amados e o chamamos
verdadeiramente de nosso lar.
Obrigado Canadá!
We arrived with so many dreams and a strong desire
to succeed.
On this land, we were greeted with love and
support.
Today, we thank this country, in which we feel
welcome and now call home.
Thank you Canada!
Dedicated by:
Brasil Remittance Inc.
Leblon Group