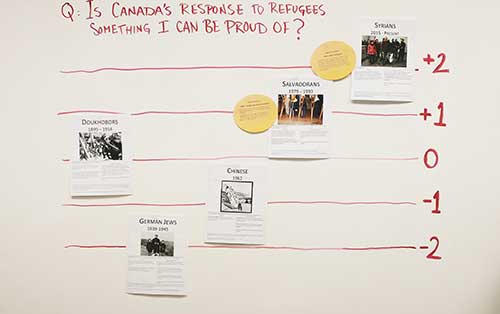 Refuge Canada, which opened its doors in March 2018, examines the experiences of refugees in coming to Canada and Canada's record in responding to waves of refugees from the start of the 20th century until the present. This exhibition will explore the following themes: life before, fear, displacement, refuge and life in Canada.
Developed as a final project at the Historical Thinking Summer Institute, this interactive and thought-provoking educational program brings components of Refuge Canada into the classroom and invites students to apply historical thinking skills to the driving question - is Canada's response to refugees something I can be proud of?
If you would like to request alternative formats of the program documents, please contact Angelique Cishahayo by email: learn@pier21.ca or by telephone 902-425-7770 ext. 255.