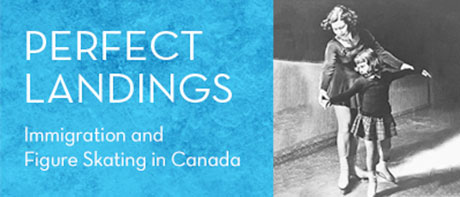 Immigration and Figure Skating in Canada
Discover the immigration stories behind some of Canada's pioneering figure skaters, coaches and builders. Many Canadian figure skaters, as well as coaches and builders of the sport, came to Canada as immigrants. Some for reasons linked directly to skating while others came to join their family or escape conditions in their country.
Perfect Landings explores the relationship between immigration and figure skating in Canada through a series of biographies. Visitors will find stories such as the story of John Knebli, a talented craftsman who arrived at Pier 21 in 1930 and Ellen Burka's story, a Holocaust survivor who came to Canada in 1951 and went on to train some of the country's best-known skaters, including Toller Cranston. In Canada, the sport has been profoundly influenced by the skills and talents of immigrants.