February 11, 2023 to April 23, 2023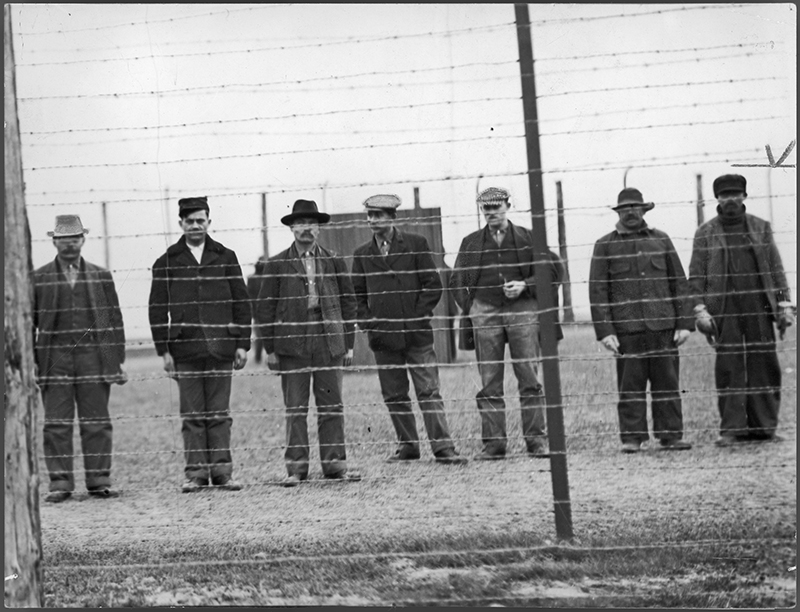 During the First World War, national security fears and wartime prejudice drove the policy of internment, which lasted until 1920. During this time, Canada interned 8,579 people identified as "enemy aliens", mainly Ukrainian and German immigrants, across a network of 24 camps.
"Enemy alien" was the term used to describe citizens of states legally at war with the British Empire, and who resided in Canada during the war. These included immigrants from the German Empire, the Austro-Hungarian Empire, the Ottoman Empire and Bulgaria. They could be interned for a number of reasons, including unemployment, attempting to leave Canada and failing to abide by government regulations.
Using photographs drawn from Canadian archival collections one hundred years later, this exhibition explores internment operations and the experiences of the internees: who they were, the conditions they endured and the legacy they left behind.
A travelling exhibition developed by the Canadian War Museum in partnership with the Ukrainian Canadian Civil Liberties Foundation.