March 8 to May 29, 2023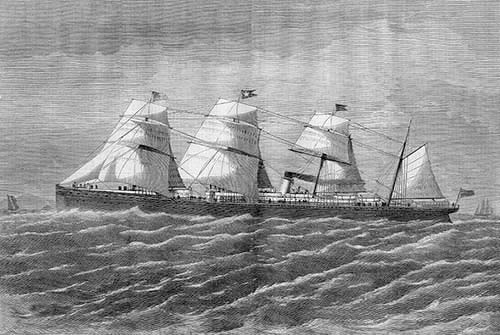 On April 1, 1873, the White Star ocean liner SS Atlantic sank at Lower Prospect near Halifax with nearly 1,000 people aboard, most of them Irish, English, Scandinavian and German immigrants. The wreck was a precursor to the White Star Line's loss of SS Titanic in 1912 and was Canada's worst shipwreck until the sinking of the SS Empress of Ireland in 1914 .
Explore this immigrant tragedy with a display of rare artifacts from the wreck presented by the the SS Atlantic Heritage Society as part of the Canadian Museum of Immigration at Pier 21's "Community Presents" program.