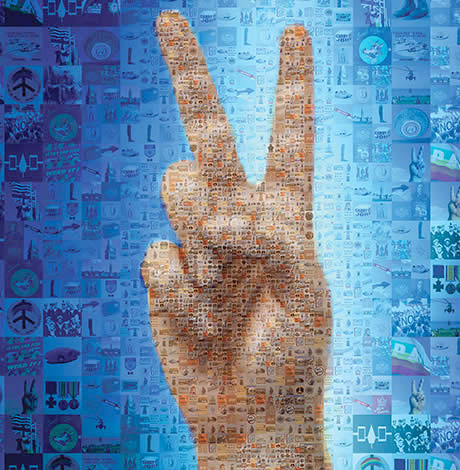 Peace – The Exhibition, a travelling exhibition developed by the Canadian War Museum and adapted by the Canadian Museum of Immigration at Pier 21, vividly illustrates the rich diversity of Canadians' choices and actions for peace, and how these actions have helped shape Canada's history.
Visitors will experience the personal stories of Canadians as combatants, activists, diplomats, humanitarians and more. They'll encounter stories and perspectives that may be unfamiliar. They'll learn about major historical events, as well as the stories of individuals and families caught up in them. And ultimately, they'll discover that Canadians facing the same event or issue have often made very different choices for peace.
The issues of peace, violence and war have been central to the history of immigration to Canada. Many immigrants have come to Canada to escape violence caused by war and conflict or to avoid forced military service.
The exhibition's themes — Negotiate, Organize and Intervene — are represented by major historical episodes including: Treaty 7, Canada-U.S. border disputes, Canada and the First World War, Canada and Vietnam, the Spanish Civil War and the Second World War, and Post-war reconstruction in Europe.