March 8 to May 3, 2017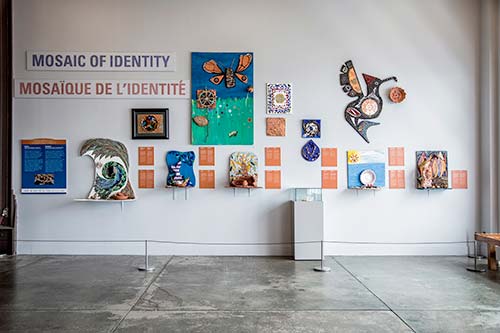 This exhibition, which opens on International Women's Day, celebrates and explores identity from immigrant and migrant women's perspectives.
Using art as a tool for community building, the project sought to create an opportunity for immigrant and migrant women to collaborate. The goal was to create an art exhibit that would enhance the participants' identity, sense of place, belonging and community connection.
The project features 11 works of art by women from nine different countries of origin. The multi-media sculptural collaboration offers a window into the individual journeys shared by immigrant and migrant women. The project was led by mixed media artist Miro Davis and anthropologist Maria José Yax-Fraser.
The project is supported by the Halifax Regional Municipality; the Province of Nova Scotia through the Department of Communities, Culture and Heritage; Support4Culture, a designated lottery program of the Nova Scotia Provincial Lotteries and Casino Corporation; and the Art Gallery of Nova Scotia.