November 5, 2022 - January 29, 2023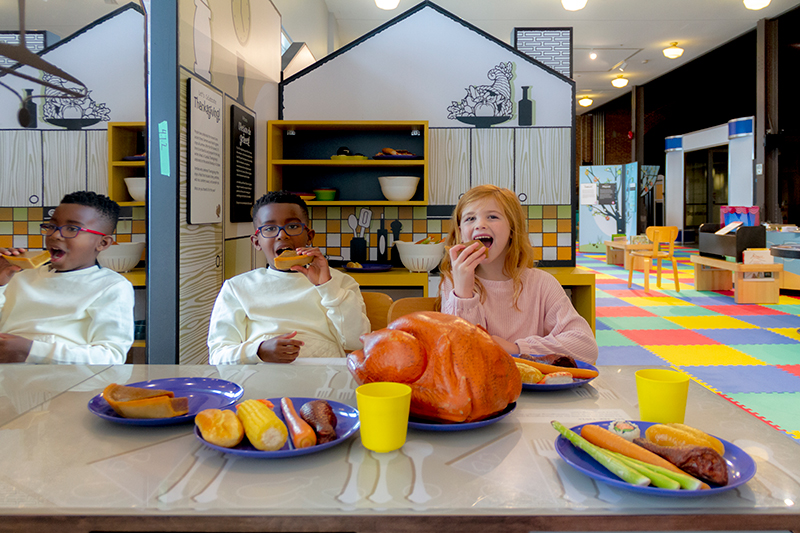 Kids Celebrate! invites children ages 5 to 12 to learn about the many celebrations practiced in their own communities. The exhibition is divided into four seasons, each evoking a different family or community setting. Children can learn more about the many celebrations that Canadians enjoy throughout the year – from food, music, decorations and games, to the values of giving, sharing and hope for the future.
Children and their families will feel a sense of connection to other Canadian families and communities as they identify differences and similarities among traditions. Young visitors engage in hands-on activities, discover new games, make crafts, and take on new roles to stimulate their curiosity.
A travelling exhibition developed by the Canadian Museum of History.