Witness the challenge and triumph, the joy and injustice experienced by newcomers to Canada in the past and in the present. And learn about the vast contributions immigrants have made to Canada.
Trace changing migration trends

throughout our history on our massive multimedia Immigration Map.

Discover 400 years

of immigration history including Canada's record on inclusion and exclusion.

Browse

a compelling oral collection of immigrant stories and histories.

Share how you feel

about Canadian Identity in our growing digital Belonging Quilt.

Test your knowledge

at the Citizenship Test Table. Do you know enough for the privilege of citizenship?

Immerse yourself

in our new Contributions Multimedia Experience, a 10-minute film showcasing the contributions of over 100 remarkable Canadian immigrants.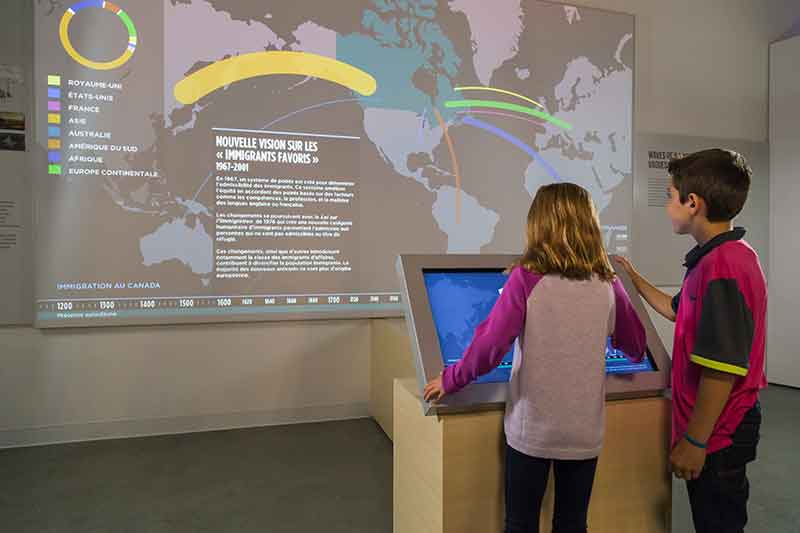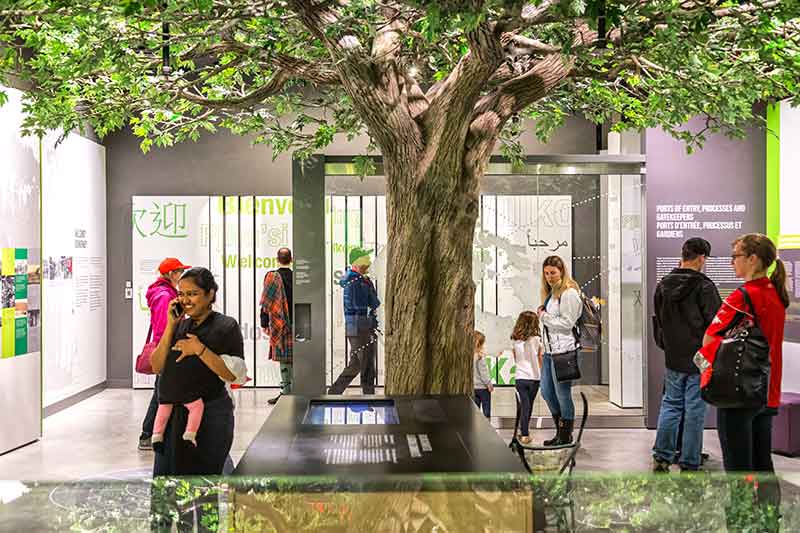 BMO Oral History Gallery
Recorded audio and video interviews in this gallery capture living memories and preserve them for future generations. Clips are 30 seconds to almost three minutes long, so you could spend as little as ten minutes in the gallery, or get lost for hours in people's fascinating life vignettes.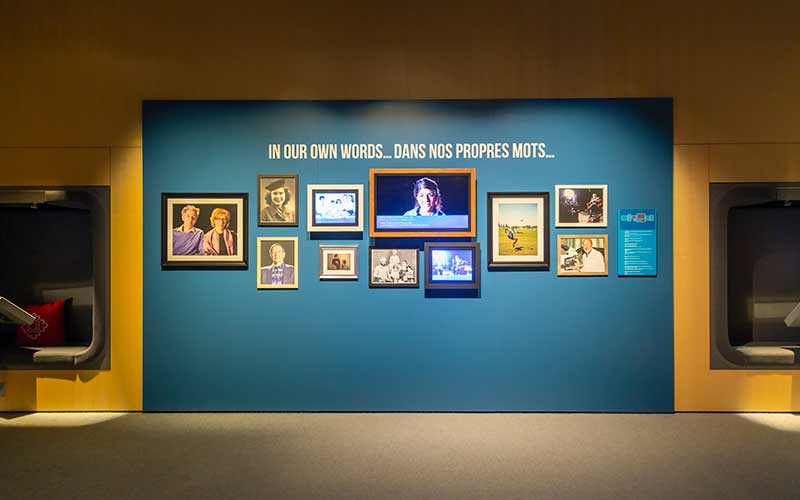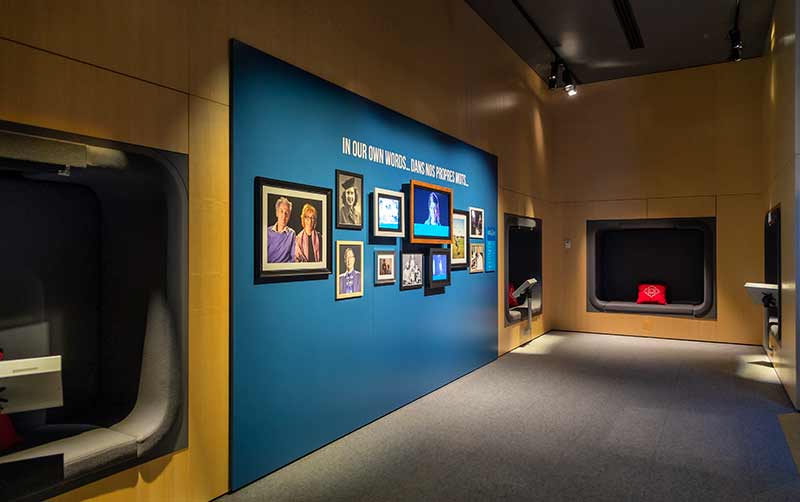 Contributions Film Experience
The Contributions film experience is a 9-foot-tall, 180-degree, curved screen that immerses you in sounds and images celebrating the contributions from immigrants to Canada. The experience will leave you with deep reflection on the Canada you know today.