June 6 to October 30, 2023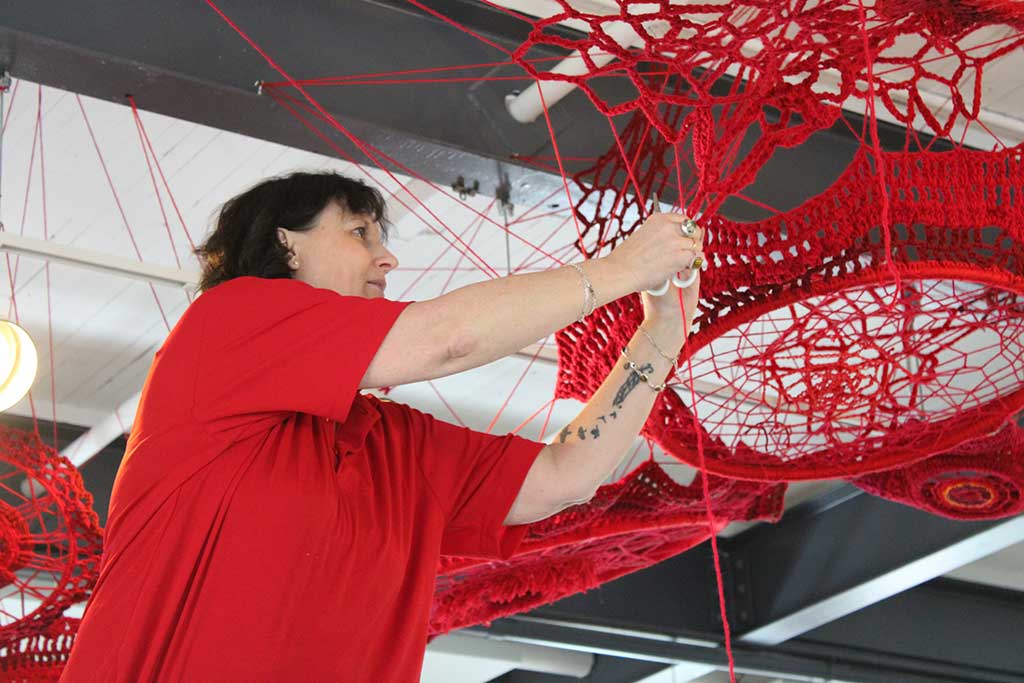 Since July 2021, Métis installation artist Tracey-Mae Chambers has created over 100 installations at residential school historical sites, museums, art galleries and other public spaces. Many of these spaces present a colonial viewpoint and primarily speak about the settlers who arrived and lived here, but not the Indigenous people that they displaced. The installations are constructed with red wool, silk, cotton yarn. #HopeAndHealingCanada aims to bridge the gap between settlers and First Nations, Métis, and Inuit by creating art that is approachable and non-confrontational and by starting a conversation about decolonization and reconciliation.
Tracey-Mae Chambers has created a unique site-specific intervention of #HopeAndHealingCanada in the Museum's Canadian Immigration Hall.
Exhibition extended until October 30, 2023.