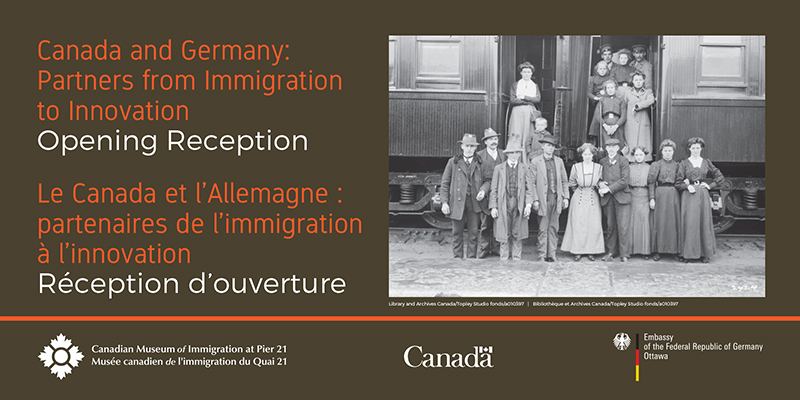 Canada and Germany: Partners from Immigration to Innovation Opening Reception
Date: Thursday, December 1
Time: 6:00 p.m.
Location: In-person event at the Museum
Language: Presented in English
Cost: FREE
The Canadian Museum of Immigration at Pier 21 invites you to the opening reception of Canada and Germany: Partners from Immigration to Innovation, an exhibition that presents historical events over the centuries, inspiring stories of German immigrants, and innovative bilateral research projects and partnerships.
This special exhibition was curated by the Embassy of the Federal Republic of Germany in Canada for the purpose of celebrating the 150th anniversary of Canada, as well as the long and positive relationship between the two countries. It honours the German-Canadian friendship, from a rich history of immigration to cultural collaborations and innovations.
The exhibition reception will include speakers from both the German Embassy and the Canadian Museum of Immigration at Pier 21, as well as live music and German-inspired hors-d'oeuvres
.