Call for Artists 2023
This year the Canadian Museum of Immigration at Pier 21's Artist in Residence program is inspired by the 2023 North American Indigenous Games, hosted in Halifax, Nova Scotia, and the sentiment shared by Chief Norman Bernard of Wagmatcook and president of the Mi'kmaq Sport Council who said, "We're honoured to host and look forward to sharing our Mi'kmaq culture with the rest of Turtle Island (North America)."
The 2023 residency is seeking a Mi'kmaw artist to present a project that shares their culture.
This competition is open to artists working in any medium.
The goal of our six-month residency is to enable an artist to create new work that contributes to the Museum's mandate while advancing their art practice.
The compensation for this 6-month program is $15,000 CAD including materials, travel and accommodations as required by the project. The museum does not arrange accommodations. The program will include presentation of the project at the museum in 2023. This project may be shared as part of the Museum's activities for Canada Day and Nocturne, Halifax's contemporary art festival. Project proposals by more than one artist (ex. an artist collective) are welcomed however the $15,000 CAD project budget is firm.
Prospective artists should demonstrate how their project will help share their culture with museum visitors. Please feel free to write with questions and/or to arrange a visit to the Museum.
Ownership of the artwork will remain with the artist.
Sample project ideas:
A playwright, author or poet could research, write then deliver/produce an original work at the Museum
A visual artist may propose an 'open studio' project or a participatory project like those by previous Artists in Residence Kyle Jackson and Andrea Tsang Jackson.
A dancer, musician or singer may want to perform onsite at the Museum during certain time periods and could be featured on Canada Day and at Nocturne
A filmmaker or multimedia artist might develop a piece that can be projected in a public space at the museum
Apply to Artist in Residence Program
Schedule:
Application deadline: March 17, 2023 for submission to our 2023 Residency Program
Selection of artist: April 13, 2023
Review project plan and develop an implementation plan with staff: April and May 2023
Project execution: May through October 2023
Compensation:
$15,000.00 CAD (including supplies)
Criteria for Selection:
Applicant demonstrates artistic excellence and professionalism (20)
Proposed project will help museum visitors learn about Mi'kmaq people and culture(50)
Originality of the proposed project/program (20)
Feasibility of the proposed project/program (10)
Submission Requirements:
Please submit the following items by March 13, 2023. Late or incomplete submissions will not be considered.
Full contact information (name, email, phone number, mailing address)
Proposal: a description of your proposed project, including requirements (ex. space considerations, technology, furniture) and a description of how the proposed project will engage our visitors
Brief project plan with a six-month timeline and milestones
Estimated budget (including materials, equipment rentals, travel, accommodations, and artist stipend) (Note: applicants are welcome to procure additional funding from external sources. Additional funders may be credited in promotion of the project.
Curriculum vitae
Work samples (5 work samples, articles or reviews, whatever best conveys your work)
Semi-finalists may be interviewed prior to selection of the Artist in Residence.
Submissions may be submitted via email or mail (paper, USB, DVD and CD are acceptable formats for submissions sent by mail). If sending via email, combined attached files cannot exceed 10MB. Total attachments larger than 10MB might be rejected by the mail server without notice.
Submissions will not be returned. Submissions will be archived for possible future exhibitions, residencies or commissions. Personal information collected by the Museum through submissions is for the purpose of accurately representing the applicant(s)'s proposal and content and will not be used for any other purpose or disclosed to any third party.
Send or email submissions to:
Carrie-Ann Smith
Vice-President, Audience Engagement
Canadian Museum of Immigration at Pier 21
1055 Marginal Road
Halifax, NS B3H 4P7
D : 902.425.0071 T : 902.425.7770 ext. 225 F : 902.423.4045
csmith@pier21.ca
Pier21.ca
---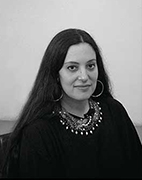 2022 - Immigrant Workers Center
Tamara Abdul Hadi
Tamara Abdul Hadi has an MFA from Emily Carr University of Art and Design in Vancouver and has taught photography for multimedia at Concordia and photography intervention courses in Cairo and Beirut.
---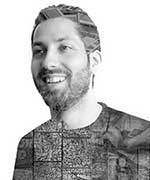 2021 - Our Immigrant Stories
Aquil Virani
Aquil is an award-winning visual artist, graphic designer and filmmaker who blurs the line between art and activism, often integrating public participation into his socially-conscious art projects.
---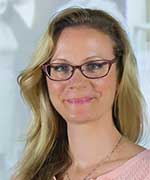 2019 - An Ocean of Change
Katarina Marinic
Katarina recently graduated with an MFA from NSCAD University in 2019. She has a BFA with a major in photography from NSCAD in 2017, and a diploma in Applied Photography from Sheridan College.
---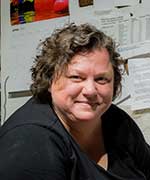 2018 - Refuge Canada
Shauna MacLeod
Shauna is a NSCAD graduate who has been working as a studio potter since 2012. She is one of a handful of ceramic artists working with Nova Scotia red earthenware clay.
---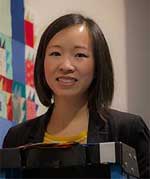 2017 - THE "HERE AND ELSEWHERE" BEE
Andrea Tsang Jackson
Andrea is an emerging textile artist who holds a Master's Degree in Architecture from McGill University and a Master's Degree in Arts in Education from the Harvard Graduate School of Education. Her work has been published in Flare, the Chronicle Herald, and The Coast.
---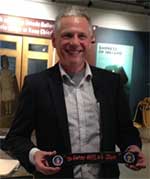 2016 - To Those Still At Sea...
Kyle Jackson
Kyle is a multidisciplinary artist who works with paint and interactive sculpture. A graduate of NSCADU with a Degree in Painting, Kyle's art practice is primarily spent creating and building work to charm and engage the world.