Tamara Abdul Hadi, Artist-in-Residence 2022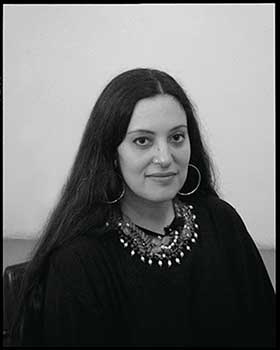 This year's residency is inspired by The World of Yousuf Karsh: A Private Essence an exhibition organized by the Montreal Museum of Fine Arts in collaboration with the Canadian Museum of Immigration at Pier 21. Curated by Dr. Hilliard T. Goldfarb, Senior Curator Emeritus and made possible in Halifax with support from Fred and Elizabeth Fountain. While the exhibition features some of Karsh's most recognizable images of famous people, the residency is inspired by his Maclean's magazine cross-country assignment in the 1950s. A captivating body of work showcasing regular Canadians demonstrative of his ability to capture the humanity and dignity in all of his subjects.
Tamara Abdul Hadi has an MFA from Emily Carr University of Art and Design in Vancouver and has taught photography for multimedia at Concordia and photography intervention courses in Cairo and Beirut. Tamara co-founded Rawiya Collective, which was a collective of 6 women photographers from and working in SWANA (South West Asian, North African Region) and acted as mentor and photography educator in Lebanon, Iraq and Gaza. Her work has been featured in the New York Times, the Wall Street Journal, NPR, the Washington Post, the Financial Times, the National, VICE and Huck Magazine.
For this residency, Abdul Hadi will make collaborative portraits with first generation Canadians and their families in Montreal. She will partner with The Immigrant Workers Centre in Quebec which defends the rights of immigrants in their places of work and fights for dignity, respect, and justice. Tamara wrote, "Through this work, I want to amplify these people's humanity first and foremost. I believe a project like this to be at the essence of what photographic documentation and storytelling is and is what drives me as a photographer."
Tamara's portraits will be projected in the foyer outside The World of Yousuf Karsh exhibition in Halifax throughout the summer and appear in a virtual gallery at the end of the project.
---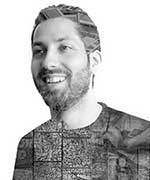 2021 - Our Immigrant Stories
Aquil Virani
Aquil is an award-winning visual artist, graphic designer and filmmaker who blurs the line between art and activism, often integrating public participation into his socially-conscious art projects.
---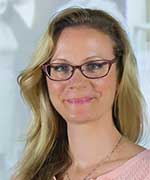 2019 - An Ocean of Change
Katarina Marinic
Katarina recently graduated with an MFA from NSCAD University in 2019. She has a BFA with a major in photography from NSCAD in 2017, and a diploma in Applied Photography from Sheridan College.
---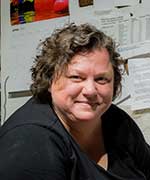 2018 - Refuge Canada
Shauna MacLeod
Shauna is a NSCAD graduate who has been working as a studio potter since 2012. She is one of a handful of ceramic artists working with Nova Scotia red earthenware clay.
---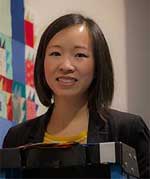 2017 - THE "HERE AND ELSEWHERE" BEE
Andrea Tsang Jackson
Andrea is an emerging textile artist who holds a Master's Degree in Architecture from McGill University and a Master's Degree in Arts in Education from the Harvard Graduate School of Education. Her work has been published in Flare, the Chronicle Herald, and The Coast.
---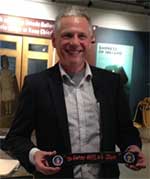 2016 - To Those Still At Sea...
Kyle Jackson
Kyle is a multidisciplinary artist who works with paint and interactive sculpture. A graduate of NSCADU with a Degree in Painting, Kyle's art practice is primarily spent creating and building work to charm and engage the world.