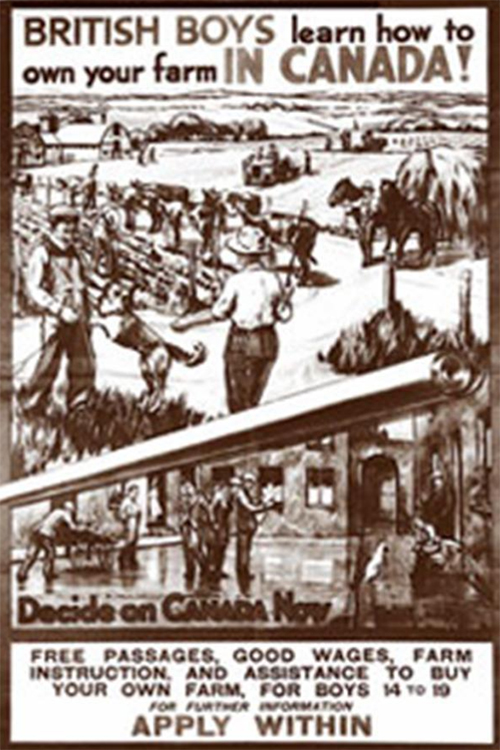 In October, we celebrate the bounty of the harvest and all that we're thankful for. 'Thankful' is a key word in our collection. Keying it into the system means uncovering many stories of 'thanks.' Not the cursory thank you given to those serving you coffee or holding the door, but the thanks for simple gestures that have big impact; never underestimate their power. As many of our stories illustrate, their sentiment can last a lifetime.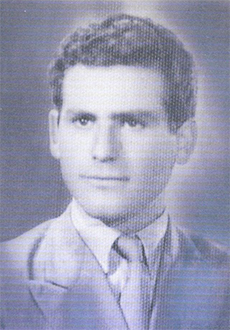 Rico Ficaccio, from Sezze, Central Italy, was born the seventh of nine children. Rico remembers, "In 1950, at the age of 24, I heard that the Canadian government was looking for young immigrants to come to Canada who were male and single." Ricco worked hard to convince his dad that this was his best chance to make a better life, "Although my dad knew that I was right, he was worried for me and knew that with no education and no English language, this would be a very difficult challenge." It would cost 150,000 lira for the trip to Canada (approximately $250 Canadian dollars). Ricco's dad sold land and borrowed money from six different people in order to pay his sons passage.
On December 24, 1951, after 12 rough days at sea, Ricco arrived in Halifax. He was given $25 and put on a train headed for the lumber camp in Timmins, Ontario. "The temperature was minus-25 degrees Celsius. I had never experienced this kind of cold in all my life," says Ricco. "My job was to cut down trees in the bush by axe and/or large handsaws for 10 hours a day. It was hard physical work, and, after only one month, I ended up in the hospital with severely inflamed stomach muscles." At the time, due to his limited English, Ricco couldn't understand the reason for his hospitalization. Alone and overwhelmed with thoughts that he had let his family down, Ricco remained bedridden and unable to communicate with anyone. He describes this as one of his lowest points. A glimmer of hope after seven days, a woman come into his room and asked the simple phrase, 'come stai' (how are you)? Ricco remembers, "all I could do was cry as all my emotions came out." The woman explained what was wrong with him and said that he would be out of the hospital in three days. "She came to visit and brought me fruit everyday until I was discharged," says Ricco. "Afterwards, I had to see the doctor every day and didn't know how to find my way around Timmins. The lady told me that she would arrange for a friend of hers to take me to the doctor." When Ricco arrived the next morning to meet his escort, he was stunned to learn that he was blind. "The blind man took me the next three days to my doctor's appointments," said Ricco. "To this day, it remains one of the most memorable things in my life."
The power of kindness is often underestimated. There are many reasons that German immigrant, Inge Vermeulen, will remember her arrival at Pier 21, but her caring reception is always at the forefront of her memory. She says, "After a journey from the Old World by moving cars, moving trains and a wickedly moving boat, Pier 21 was a great relief because it didn't move." Upon arrival, Inge's husband went to cash travelers' cheques. She was left on a bench with their nine pieces of luggage and two children, "they didn't want to sit down. They climbed up and down the bench, hid behind suitcases and had a great time running around. I couldn't keep up. My body had gone limp from exhaustion," Inge remembers. Then a women's voice cut through the noise in the station and said, 'You look so tired, would you like some help.' Inge thought, "who was this woman? She was dressed in a long grey cotton outfit with a grey and white headdress. Was she a Canadian nun?" The woman told Inge to go to the waiting room and have something to eat while she took the children to the nursery. Inge says, "She was moving along with the children and some luggage while I followed with the rest of the bags wondering what to do. As much as I appreciated her help, I had to be honest, 'we are Protestants,' I whispered. She laughed, you're people who need a hand, aren't you?"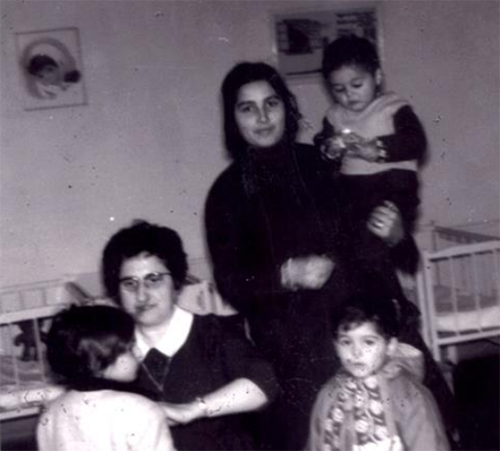 In a world where we're on the continual hunt for 'bigger and better,' remember not to let the small things slip through the cracks.