Reunions Wrapped Within Pier 21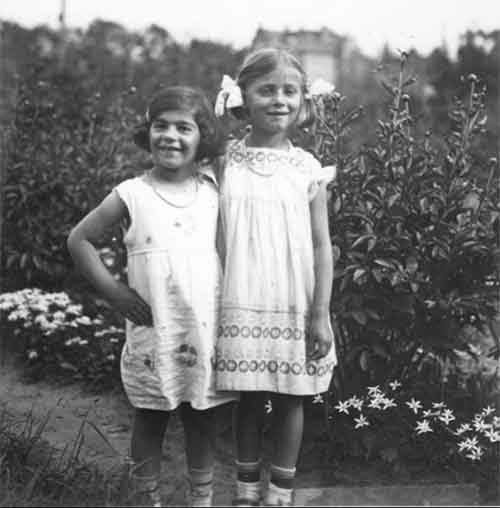 Do you remember a time when 'lockdown' was not part of your daily vocabulary? When government websites were not analyzed prior to visits with family and friends? The past 18 months has known separation, but we've adapted through 'virtual hangouts' with family, or Zoom meetings with coworkers and, where possible, socially-distanced driveway meet-ups (bring your own lawn chair) with neighbours. We've visited museums, listened to concerts and even partook in local trivia nights, all virtually! This summer has seen a small step towards a hopeful future. Many Canadians have finally had the chance to safely cross provincial boarders, hug family and reunite with loved ones. Reunions possess a large piece of our heart at the Museum as so much of our history is wrapped within them; Pier 21 has seen the return of soldiers, immigration that joins families, War Brides reunited with spouses, the discovery of ancestry that leads to a path of homecoming, or get-togethers for individuals that shared a common experience.
Carrie-Ann Smith, Vice President, Audience Engagement at the Museum, recounts one of her favourite Museum reunions, where two stories intertwine: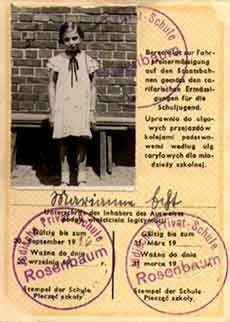 In a small Polish town lived Marianne Ferguson (nee Echt). The Echts were leading citizens in the community of 4,000. They had a beautiful home and garden that were always filled with friends and relatives. All of this changed when Hitler became Chancellor of Germany in 1933. 'Jews,' Marianne writes, 'were not even allowed to visit the beach or walk in the park.' Her father knew that it was time to get out. There were strip-searches, threats and questions, but they were finally able to leave. After tearful goodbyes with relatives, the time came for the Echt family to depart for Canada.
The Echt family had been welcomed to Canada via Pier 21. Meta Echt (Marianne's mother) assumed a role as representative of the Jewish Immigrant Aid Society. Marianne would be her mother's constant companion at Pier 21. In time, one hundred thousand refugees would come to Canada and many of them would remember the volunteers who aided and reassured them; Meta and Marianne with their smiles and kindness.
In a separate Polish town (one of the oldest Jewish communities in Poland), eight-year-old Nathan Wasser was sitting at his grandfather's feet. There were no happy bedtime stories for the little boy; instead, his grandfather was teaching him lessons that he feared the boy would need. It was going to get worse for the Jews before it got better. The Wasser family endured three ghetto liquidations and two slave labour camps before being sent to Auschwitz and what they thought was certain death. Early 1945 they were forced to make another death march to Blechhammer. With only a little bit of bread, the prisoners walked for days. By the time the Wassers reached Blechhammer Labour Camp they could barely stand. The day after their arrival, a Russian bombardment ensued with many bombs falling on the camp. Luckily, a bomb pierced one of the camp's retaining walls and Nathan and his father were able to escape. They fled to the forest and, with the help of the Russian Army, survived the final days of the war.
On returning to Poland, Nathan and his father recognized that it was no longer their Poland. Nathan Wasser finally arrived at Pier 21 at seventeen-years-old, undernourished and frail-looking. There had been a problem with the currency he had procured on the black market in Germany before departure, so a Pier 21 worker, Meta Echt, gave him twenty dollars. He could not accept such generosity; how would he ever pay it back? Her words, 'We trust you, we have faith in you, you are going to be a good Canadian citizen.' Maybe it was their kindness, maybe there was something in the hug that the woman had given him? Whatever it was, Nathan felt walls inside of him begin to crumble as Meta and Marianne Echt comforted him. Their time together was brief, but he never forgot it.
Now here Nathan was years later, following a Halifax road that runs parallel to where the train tracks used to be. With his wife of forty-eight years at his side, he's going to repay a debt. He reunites with Marianne inside the Museum and presents her with two cheques for the Atlantic Jewish Council. One is made out for 10 times double Chai, which represents life to the Jewish people, and one for the original twenty dollars given to him by Meta Echt all those years ago. Nathan Wasser is now an elegant gray-haired gentleman, a successful businessman, a family man and a good Canadian citizen. His debt, had there ever really been one, is repaid.
A more recent Canadian reunion story comes through Wazhma Sahle-Mohammad: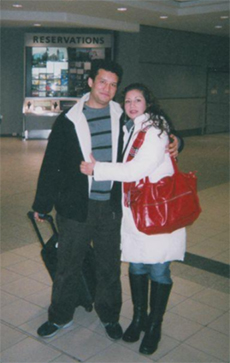 Originally from Kabul Afghanistan, when Wazhma was six-years-old she was left at an orphanage by her father. In November, 1984, a group of 2000 Afghan children were sent to the Soviet Union. Wazhma says, "Around 170 kids and I were chosen to be in the Republic of Kazakhstan." When the Soviet Union collapsed she became an illegal immigrant. "In 1996 I met a guy from Colombia," Wazhma says. "We started living together. The situation in Russia was getting worse. I took the decision to leave Russia and to move to Colombia. I had no choice." Economical hardships and language barriers meant that Wazhma's situation in Colombia was no better than Russia. Wazhma started looking for a way out. She called each and every embassy asking how she could immigrate to their country. Some weeks before travelling to Colombia, Wazhma had met with a friend who had just returned from Pakistan. She says, "during our conversation, my friend mentioned a familiar name to me which was exactly the same name as my brother. . I asked him to describe that person and I realized that person was my brother. I was excited and filled with new hope. After six months living in Colombia, I received a call from the same friend who gave me the phone number of my brother who was living in Pakistan. After 11 years I was able to talk with my family." Her brother explained how he was in the process of immigrating to Canada through sponsorship. With renewed vigor, Wazhma worked hard to make Canada her new home as well. She explains, "when I finally arrived, my brother was here waiting for me."
Reunions are sometimes fortuitous, years in the making or sought after with those who bring us the most comfort. Whatever a reunion means to you, whether it means 'the search is over,' or 'your wait is finished,' remember to absorb every moment.