Displaced Person With a Future – Trailblazer Moses Znaimer
A doctor known as the 'Angel of the North,' delivering 10,000+ babies in St. Albert, Saskatchewan. A young boy fleeing Lebanon during the Civil War, arriving in Canada and pioneering the home-video industry, eventually building Cineplex Media. A young bride from Switzerland joining her husband in Ontario following the Second World War and partnering him in the development of the world-renowned Bata Shoe Company. One of the most successful coaches in Canadian Football League's history (leading his team to five Grey Cup wins), beginning his Canadian journey with an arrival at Pier 21 from Southern Italy . . . Tied together through the shared experience of starting-over in Canada. Season Two of Countless Journeys, the Museums own podcast, spotlights stories of resilience, perseverance and passion – looking closer at the Canadians whose drive and determination helped shape Canada. Canadians such as Moses Znaimer ...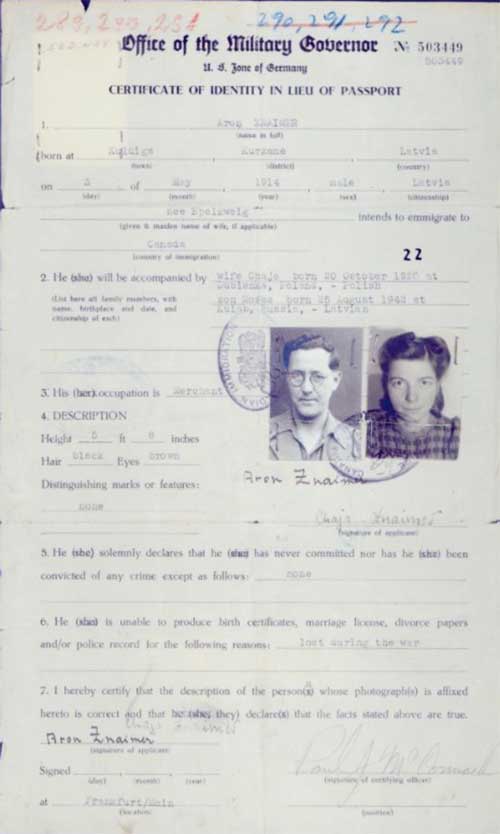 He founded Citytv, and then Much Music, Fashion Television and Bravo. He's credited with bringing the music video to Canada. 'Moses Znaimer saw a future filled with channels – each catering to a small slice of the market,' says host Paolo Pietropaolo in season 2, episode 5, of Countless Journeys (an episode yet to be released to the public). A man with an extraordinary life but with the humblest beginning. Moses' parents (Chia from Poland and Aaron from Latvia) met while on the run to safety as the Nazis swept Europe. Their destination was Shanghai, but when Chia became pregnant, they rerouted to Tajikistan so she could give birth to Moses. Despite the baby's arrival, Chia and Aaron continued travelling and eventually found safety in a displaced persons camp in West Germany. Moses remembers
"...the displaced persons camp had been a military barrack . . there was a little river running by it, in which some retreating army or another had abandoned a fair amount of ammunition, we retrieved some of these shells, and I was holding one and banging it against a rock to do fireworks, and some adult saw us and began to run. He was obviously trying to save me, but it spooked me, and the kids scattered, and I ran. Eventually, I dropped this thing, but ran into an abandoned building. I went up one flight, and a second flight, and then there was no flight left, and I jumped. And I kind of woke up afterwards. And this was shortly before we were supposed to board the boat that would take us to Canada."
Although not severely injured, the incident did cause Moses' parents concern about his passing the required medical examination to board the ship to Canada. "So, it was a bit of a disaster for the family, because I woke up with a hernia," says Moses. Coupled with their concern about Moses' previous bout with tuberculosis as a child in Tajikistan, Chia and Aaron knew they needed a plan. Moses says
"I carry the trace of TB. And there are certain tests, a patch test, and on a patch test, I always show a positive, which would alarm everybody - eventually, if I could get to an x-ray, they would see I was okay. But, in any case, at that time, there were fewer x-rays deployed. My parents were deathly afraid that I would fail that final test. They had this ingenious way of dealing with the problem, and that is they borrowed the neighbours kid—they just substituted a different kid for that particular part of the exam. We passed the medical and got on that boat."
Moses' journey to Canada was on the SS Marine Falcon, an old troop carrier. His parents struggled with seasickness for the entirely of the journey, which allowed Moses to roam the ship at his leisure. He learned English by befriending the sailors onboard.
Upon arrival at Pier 21, Moses and his family departed on a train to Montreal. However, not before a photograph was snapped of Moses disembarking the ship and memorializing his first steps onto Canadian soil. The photograph went on the cover of The Standard, the largest circulating magazine in Canada at the time. The photo was accompanied by the title, 'displaced person with a future;' unbeknownst to the author how prophetic this title was.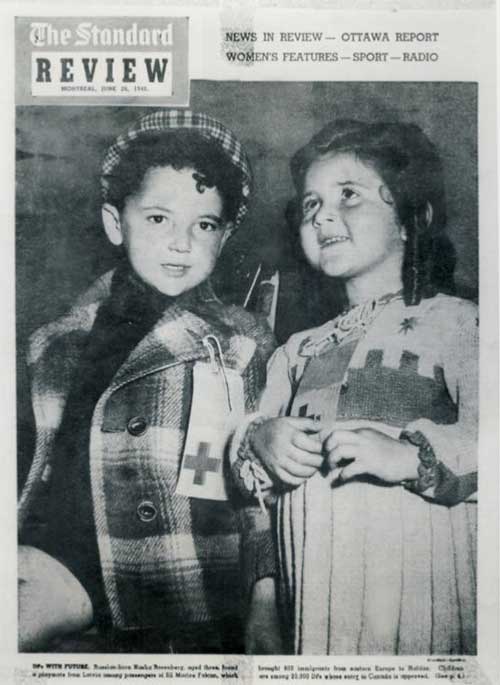 Moses grew to attend and graduate from McGill University and pursued another degree at Harvard University. He eventually found himself in Ottawa and in an interview for CBC. He secured the job, but got himself into trouble almost immediately, "a couple of things, but the one that we'll mentioned is he did a call-in show on whether Canada should get rid of the monarchy, which was a real no-no at the time," says Tina Pittaway, an interviewer for the Countless Journeys podcast. Moses remembers, "this one fellow, who was fairly high up in the current affairs, public affairs department, took me out for lunch, and basically said, 'just mind your Ps and Qs, you're doing well, and in five or ten years, you can have my job.' And I remember thinking, Imagine that, I can have his job in only five or ten years. And I quit the next day
How did CityTV become Moses' reality? He heard a bunch of broadcast licenses were coming available, jumped on the opportunity and the rest is history . . this became CityTV and eventually branched into many other channels. Moses was a pioneer of the multichannel universe.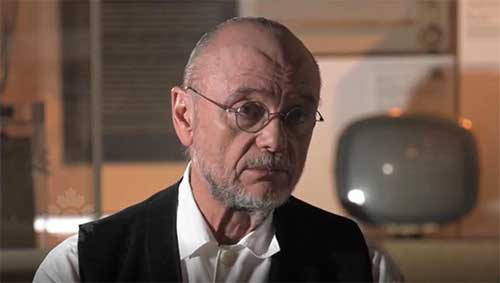 Season Two of Countless Journeys debuted on May 25 with new episodes arriving biweekly from May – August. Moses' story is but one housed alongside many others. Like the story of Salah Bachir, featured within the first episode of season two. Bachir, an entrepreneur and philanthropist, trailblazed the home-video industry, leading to the build of Cineplex Media. He's also a champion for the LGBTQ+ community, having grand marshalled the Pride Toronto parade twice. Hook yourself on the Countless Journeys podcast to hear more of Bachir, Moses' or other stories. Original content in English and French. Available through Apple Podcasts or by clicking below: