Heartening and inspiring, an experience that proves how diversity and immigration are as much a part of the Canadian cultural identity as maple syrup . . . This month the Museum unveils its newest attraction, the Contributions multimedia film experience! After several months of renovations, visitors will finally be able to experience the newest (9-foot-tall) installation. An immersive 10-minute film that showcases the achievements and contributions of over 100 remarkable Canadian immigrants.
Complementing the physical installation, the theme of contributions will be further examined in a new digital experience. Coming soon to the Pier 21 website, this online database offers another way to explore the lives of 41 immigrants who have contributed to Canada in their chosen fields. A sneak peek of two of these remarkable Canadians can be found below . .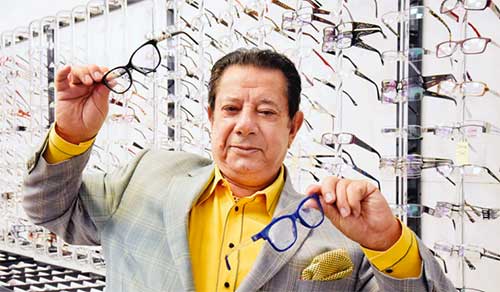 It started in Iran with a young boy grinding discarded windowpanes into magnifying glasses and eyeglasses. Following his father's departure, 5-year-old Karim Hakimi had the sole objective of providing for his mother and siblings. An unbelievable work ethic, he worked from sunrise to sunset, "The worst time was the summer because the sun never went down. I was so skinny you can play guitar on my ribs. That's why for the rest of my life I love food."[1] This first foray into the workforce began an understanding of the techniques and equipment needed by an optician, a knowledge that would eventually lead Karim down a path to becoming the founder of one of Canada's leading eyeglass providers, Hakim Optical.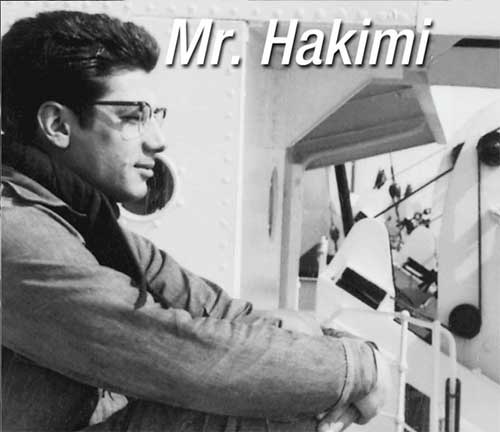 Karim convinced his employer to allow him to take eyeglasses and sell them on his days off. "I used to sell for 25 cents a pair of reading glasses and I could see that some people take two so I encourage everybody they should take two because if they lose one they should have a second one. I pick up quickly the art of salesmanship by selling more than one pair to a buyer."[2] Funnily enough thus began a sales plan still used by Hakim Optical today. After turning 19, enticed by the steady salary and a deep love for the ocean, Karim joined the Iranian navy. After finishing his service, he was granted a passport allowing him to live in Germany, and then Switzerland where, calling upon his previous experience, he worked in factories making lenses. "When I started, they didn't know what to do with me," he said to Yorkregion.com in a recent interview, pointing to the language and cultural barriers he faced. "When I left three years later, they didn't know what to do without me."[3] He wrote a letter asking to immigrate to the United States, Canada, or Australia. Canada was the first to respond. Once in Canada he began to build his empire, opening his first wholesale optical business in 1967. Today, Hakim Optical has over 160 locations and over 300 employees.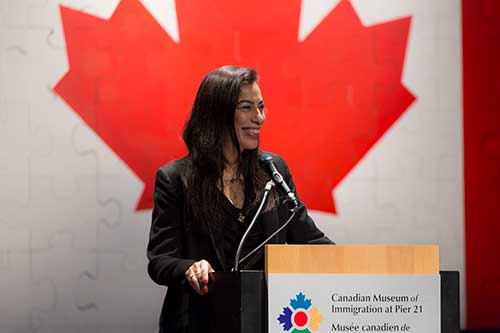 Also coming to Canada in search of a new life was the family of Carmen Aguirre; although, a very different experience to Karim, they as a political refugees. She describes the refugee experience by saying, "refugees are unwanted in their land, and are often unwelcome in their new land. They have not chosen to leave their home behind. They are not here to reinvent themselves and are often focused on a triumphant return to their homeland." Carmen came to Canada from Chile at six-years-old with her parents; they were supporters of Allende and went into exile after Pinochet's violent coup. She returned to Chile for a while and spent much of her teenage years fighting with the Chilean resistance, working with the Chilean underground and helping resisters to safety. She has brought a voice to her experience as a distinguished playwright, theatre organizer, author and actor.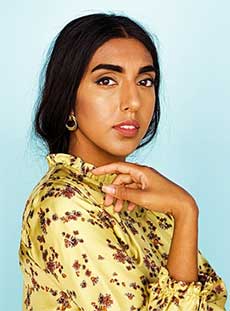 The stories of Karim Hakimi and Carmen Aguirre, alongside Tobias Lutke (the founder of Shopify), Cornelius Nyungura, (singer/songwriter), Ernie Coombs (Mr. Dressup) and Rupi Kaur (famed for her books, milk and honey and the sun and all her flowers), are only a handful of those highlighted in the Museum's new Contributions experience. Over 100 stories to enlighten, inspire and provoke deep reflection on the Canada we know today. Stay tuned as we eagerly await the reopening of the Museum, April 7, and the Contributions online experience, available late spring.