Reggae musician Jah'Mila says she is trying to make a change.
"If these little things all add up to something big then I'll show up for them every time. It's a model of what amazing and beautiful things can be accomplished if we all work together," she says.
Jah'Mila beautifully sings the chorus of the Rankin Family's Rise Again, written by Leon Dubinsky.
Her performance, along with Sons of Membertou and Danelle Doucet's, are featured in the museum's Canada Day video Mawita'nej (Let us Gather / Rassemblons-nous).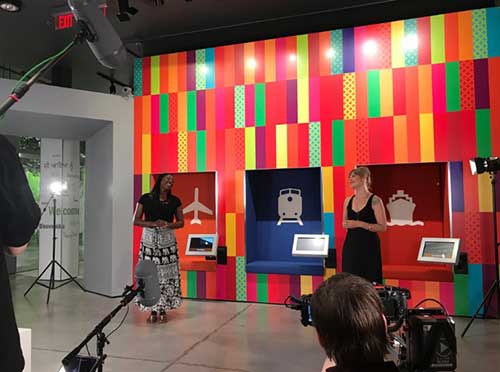 The video is the museum's way of celebrating Canada Day this year, after our in-person party was cancelled.
"We were looking for a virtual piece that would honour Indigenous culture, as well as some of the cultures and traditions that people have brought to Canada from around the world," says Rebecca MacKenzie-Hopkins, the museum's public programs manager.
The music video begins with the Mi'kmaq Honour Song, performed by the Sons of Membertou. The drumbeats gradually blend into Rise Again before becoming the Honour Song once again.
"Both of those songs had featured significantly in other cultural celebrations and I really felt that there could be a good synergy between the two," says MacKenzie-Hopkins.
The song is a great reminder of how we come together in this historic time, says Darrell Bernard, Elder with the Sons of Membertou.
"I would love for people to acknowledge our differences as human beings, yet embrace each other with respect to those differences," says Bernard.
The impressive list of performers reflects Nova Scotia's founding cultures — Dr. Henry Bishop drumming from the Black Cultural Centre for Nova Scotia, Danelle Doucet's Acadian fiddle, the Celtic Rhythms dancers' footwork, and harmonies from the Nova Scotia Mass Choir, with the Mi'kmaq drumming weaving them all together.
Doucet says she was honoured to have her contribution represent the connection and friendship between Acadians and the Mi'kmaq. She says she hopes the video will help people acknowledge the cultures in Canada and know that it's a diverse country.
Special appearances from some local favourites sprinkled throughout the video — like the HFX Wanderers Soccer Club and Maritime Bhangra Group — make it a celebration of Canada's immigration story as well.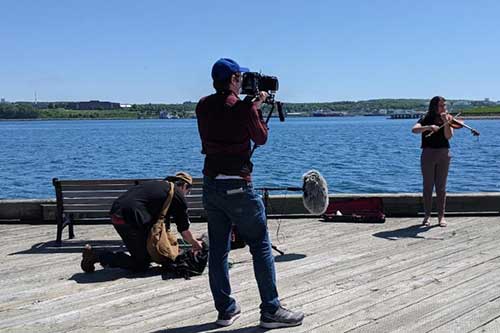 Founder of Maritime Bhangra, Hasmeet Singh Chandok says they were immediately onboard when invited to create a new choreographed dance.
He says the video is a perfect blend of their message and the museum's.
"It symbolizes…the values we Canadians hold," he says. "It reminds me of all the immigrants who came before us, who carved this path for us that today we can freely celebrate our own culture and think of it as a part of Canadian culture."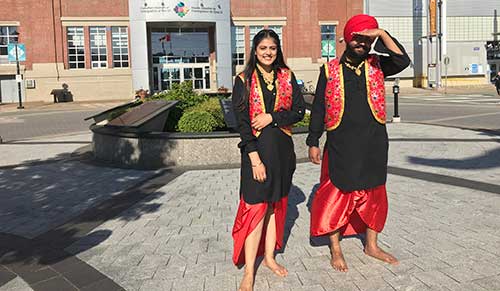 The video will be part of Halifax's virtual Canada Day celebrations.
Happy Canada Day from the Canadian Museum of Immigration at Pier 21 !