Last June, the Museum had the honour of welcoming back Veterans to Pier 21 on the 75th anniversary of D-Day. It was an unforgettable experience for the staff and volunteers who were able to hear their first-hand stories of passing through Pier 21 and other war time memories.
This May we celebrate another major milestone in Canada's military and immigration history, the 75th anniversary of Victory in Europe Day.
V-E Day on May 8, 1945, marked the official end of the Second World War in Europe. The war was suddenly over, and more than 45,000 Canadians and Newfoundlanders had given their lives in five and half years of fighting. The sounds of celebration were heard around the world. Church bells rang out, people fired guns into the air and swarmed the streets to dance, weep and feel joy not felt for years.
From the hundreds of thousands of service personnel who left and returned through Pier 21, to the waves of immigrants and refugees who arrived post-war through this gateway to Canada, we as a nation were forever changed.
To commemorate the day, and those who served and continue to serve Canada, these are the words of the people who were there, and shared their stories with the Museum: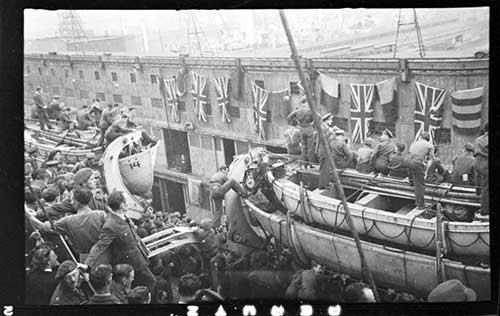 "I remember going out in the backyard and shooting off blank cartridges… the ships in the dockyard were hooting their horns, you know, so I added to the noise… That's all I remember, actually, about the end of the war." - Ray Thompson, arrived from England via Bermuda, 1941. Oral History Interview [08.04.09RT]
"I was in the Officer's Mess and one of the girls came in and she was just ecstatic and she said, 'It's over,' and I said, 'What do you mean, it's over?'  And she said, 'The war, it's over.'  So of course we just all rushed outside and then it was just—it was just celebration… They used to have these what they called conga dances… I can remember doing that all around Nelson's monument into Trafalgar Square." - Joyce Paynter, War Bride, arrived from England, 1945. Oral History Interview [05.07.14JP]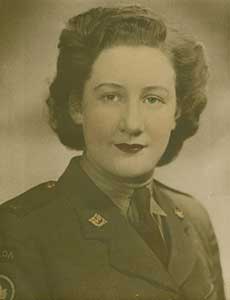 "It was pretty wonderful. It was pretty wonderful.  And the—unfortunately, these soldiers went berserk and almost wrecked the town there in Aldershot, eh." - Kenneth Martin MacLaren, Canadian Veteran. Oral History Interview [00.06.27KM]
"Oh, whoa, a monstrous party… The publicans all took the beer barrels out of the basement and set them up on trestles in the village common… And it got a little bit out of hand because we got signal pistols out of the stores and we were firing these coloured lights up into the sky.  And then somebody got the bright idea to shoot one into a haystack.  And so we burned quite a few haystacks and that didn't go over very well." - Albert Stewart Logan, Canadian Veteran. Oral History Interview [02.04.04ASL]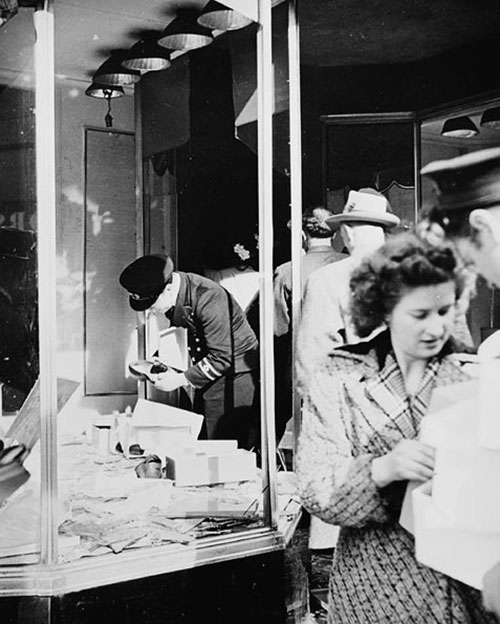 "I remember that day, as [a] young child…The next day, in particular, coming down to the corner of Barrington and George there was nothing but glass and shoes." - Dave Campbell, Haligonian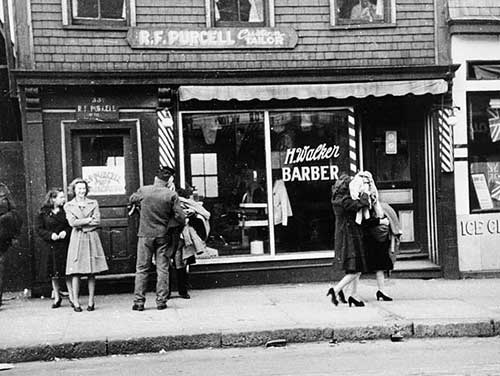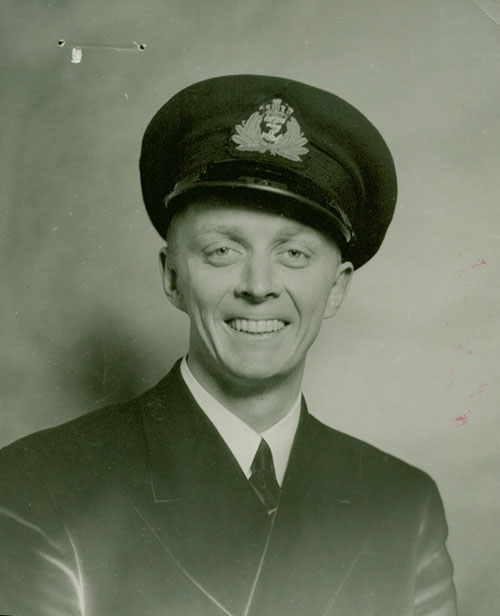 "It was not long before many people started drinking all natures of liquor, fighting, looting, and setting cars and streetcars on fire - a great deal of destruction resulted… the situation was very difficult to get under control." - John Forbes Monroe, Canadian Veteran, by Daughter Robin Monroe. Story [S2012.1389.1]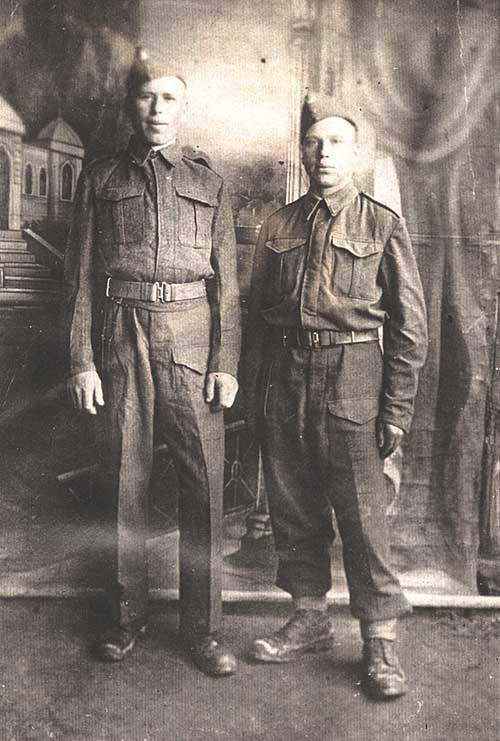 "Then it happened! VE Day May 8th, 1945. Dad and his friend had gone to a nearby farm to collect eggs to bring back to the camp… A shot was fired out from behind some trees hitting the friend in the forehead, killing him instantly… It was still dangerous to be about." - Konstanty Kotovitch, Polish Veteran and immigrant to Canada, by daughter Anita Marshall. Story [S2012.1195.1]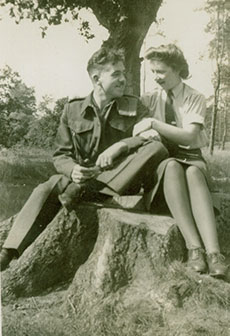 "VE Day we spent the whole day dropping food to the Dutch, because they were flooded and we had to pinpoint dropping points because of the other planes going over." - Alfred Patricia Cassidy, Canadian Veteran. Oral History Interview [00.06.16APC]
"Church bells were ringing, (that was formally reserved for invasion warnings) But not this time, this time the war was over, and my friends and I were off to have a good time." - Ruby Fletcher, War Bride, arrived from England, 1946. Story [S2012.702.1]
"And then the parade came…and we swarmed up lampposts… We were right in front of Buckingham Palace… And there was the King and Queen and Churchill on the balcony waving to us." - Douglas Gordon Champion, arrived from England, 1952. Oral History Interview [10.07.07DGC]
"It was recess on May 8 and I was on a swing in the playground. The principal, Mr. Jacobsen, came out and said, 'Everyone go home, the war is over!'" - Queenie Nayman, Polish immigrant.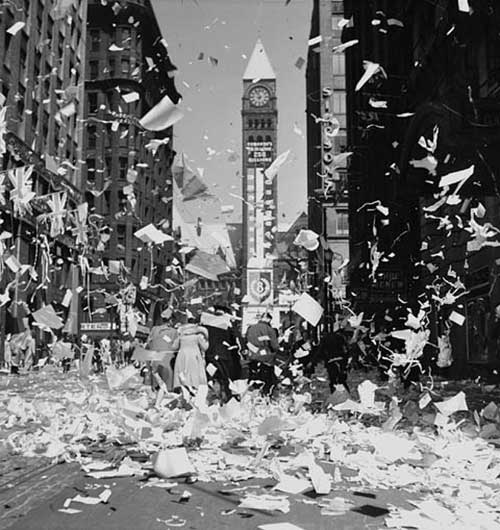 As a Museum of stories, our Collection is a portal into the first-hand accounts of journeys that together tell the continuing story of a country built by immigration. With nearly 1700 stories and 700 Oral Histories of our collection accessible online, you can continue to commemorate, learn about and experience Canada's ongoing story of immigration from home. Explore our Online Collection >