It's a warm, clear day with a hint of fall in the air. It's a perfect day for a game of soccer. The whoops and hollers from the field at Tremont Plateau Park in Halifax are a blend of accents and languages: English, French, Trinidadian, Japanese and others. But the shared language is the sport and the common goal of winning the competitive scrimmage that is wrapping up today's training.
HFX Wanderers Football Club, Halifax's professional soccer club, burst onto the scene this spring to embark on their first-ever season in the Canadian Premier League. Like many Canadian soccer teams, there are homegrown players, and transplants from around the world. In this way, the teams are microcosms of Canada's multiculturalism. The Wanderers proudly embrace this and Halifax's history as a point of arrival for newcomers in their philosophy, and tagline "Together from Aways."
"This team is made up of so many different ethnicities, so many cultural backgrounds, it's unique in that way," explains General Manager and Coach, Stephen Hart, himself an immigrant from Trinidad and Tobago.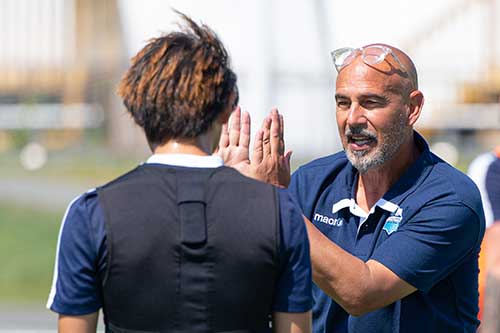 As Coach Hart's story unfolds, we see that his journey was propelled by lessons from his father, the influence of coaches and a competitive spirit. As well, soccer runs strong in the fabric of his heritage. His earliest memories of playing are scrappy pick-up games in the streets of San Fernando after school. "If you didn't play soccer, or you didn't play cricket, then you would have nobody to play with." Though Stephen played both, "cricket, my father said, was the sport I was better at but I preferred to play football."
Those early days a coach from a national youth team, who lived nearby, was closely watching Stephen's skill develop. One day he made a presentation to Stephen's class and asked if Stephen was on the school team. He couldn't believe the answer was no. He said "are you crazy! I see him playing every single day where we live."
"Then I got to play for my school," Stephen says with satisfaction.
It was a push he needed. Soon after, when Stephen was just 13, the San Fernando Hurricanes approached Stephen's father and said Stephen should join the club. From cheering fan, to rostered player, this was an incredible turn of events. "When I went there, there were a lot of players that I had admired so much from going to watch soccer," he explains.
The climb to professional soccer wasn't career motivated. Stephen didn't really believe he'd be able to make a living playing. He climbed because of his pure love for the sport and feeling of competition. "I just wanted to play at the highest level that I could play at… like every young person I wanted to play for the country." The dream came true in 1980 when he was called up to the Trinidad and Tobago national team.
Yet, the majority of Stephen's career and life was abroad. Beginning in Halifax with an invitation to play for the Saint Mary's University team, the Huskies. "My thinking was I would get to go visit a different culture, a different country, and still be able to play football," he explains of the decision to leave.
From 1981 to 2016, Stephen played for the Huskies, the Halifax Privateers and the Halifax King of Donair. He then went on to coach the Kind of Donair and the Huskies. The story came full circle when he was offered the reigns of the HFX Wanderers, and the opportunity to build his own team in the city he had grown to call home.
Stephen's nomadic journey to Halifax makes him the perfect representative, coach and sometimes father figure to the eclectic team. "I tell people sometimes I think I am more Canadian than somebody that's born here because I choose to live here."
Back on the field, defense player, André Bona, is recovering from an injury and having a hard time just watching from the sidelines. André loves this sport, his team, and the community he's discovered in Canada. In fact, he hopes to immigrate. "Soccer for me, it's about all the things," he explains, "even when I play soccer on the field sometimes people just think it's fun, it's a game. But for me it's more than."
"When you play on the field you would like to give something back to the public… it's good we have an interaction. The connection is really important," says André.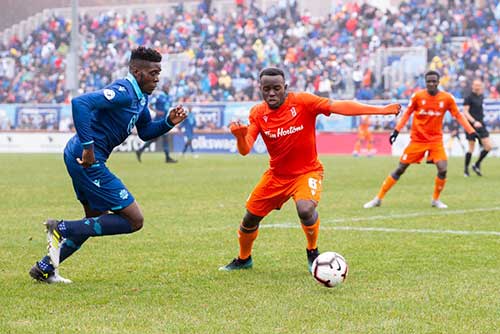 Stephen knows first hand the challenges that come with immigration. The lessons he imparts to his team are as much about meeting the trials of the game head on, as they are about meeting the trials of life with determination and gusto. "When you decide to make this switch in your life, there are going to be testing times," says Stephen about what it's like to immigrate. "Those challenges, if you have met them before, like we constantly do on the soccer pitch, I think you put your shoulder to the wheel and you do the best you can."
He's suddenly reminded of something his father always told him, "it doesn't matter if you sweep the streets, just be the best Street Sweeper."
"I just try to be the best at what I do and hopefully contribute and impact in some young people's lives."