Cecil Foster, journalist, novelist and academic, emigrated from Barbados in the late 1970s. Already having several years of journalistic experience in the Caribbean, Cecil says he believed Canada would be his "land of opportunity." It ended up being more of a challenge than he anticipated, "It took a lot of struggle, and it was very difficult getting the work in journalism where I wanted to establish myself," he says.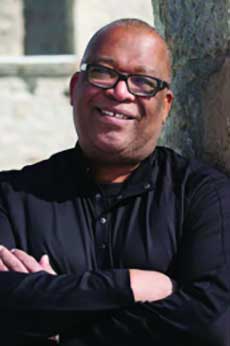 He eventually found his footing, and contributed to The Globe and Mail, Toronto Star, Financial Post and others. His journalism evolved into novel writing, then non-fiction books, before he moved into academia. He worked hard for his success, and Cecil says he is grateful and mindful that his path is part of a larger story, "I always have to be cognisant that I was following in the footsteps, being carried on the shoulders, of all those people who actually made it possible for someone like me to immigrate."
Some of those people are Canada's Black train porters, trailblazers and subjects of Cecil's latest non-fiction work, They Call Me George: The Untold Stories of Canada's Black Train Porters. His book and upcoming talk at The Canadian Museum of Immigration at Pier 21 will shine a light on some of their stories, delve into what it was like working as a porter and show how their unified efforts helped lay the groundwork for a more multicultural Canada.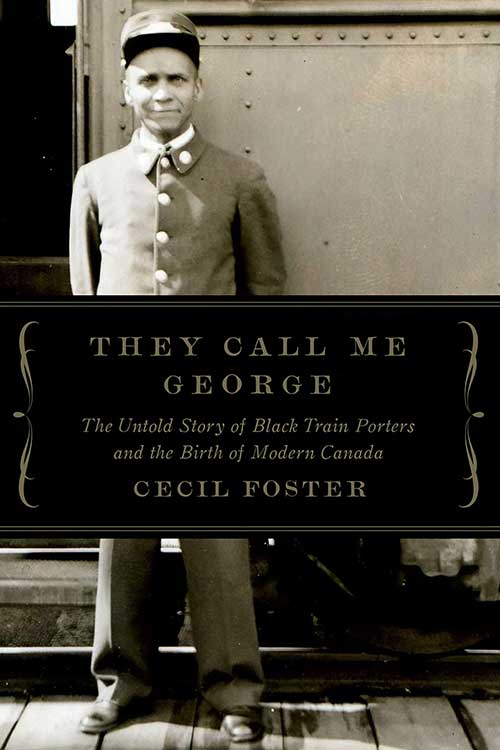 "Against great odds, the sleeping car porters… put a stick in the wheels that were driving Canada toward a different destination." States Cecil in the introduction to They Call Me George, "The train porters turned Canada black, brown and a host of other shades. Yet this important piece of Canadian history has yet to be fully told."
A search of the Museum's collection reveals the first impression the porters made on some of Canada's newcomers. For many, these men were the first people to extend a welcome. English War Bride, Gloria Betty Brock remembers "On entering Canada my first encounter with kindness was a porter on the railway train: he took time to buy fresh fruit for us and did all he could to help us love our new country. I feel this black porter will always be my first Canadian friend and I wonder just how many more new Canadians these dear porters helped."
This readiness to help newcomers did not reflect how the porters' own community was treated at the Canadian border. From the early 1900s until the 1960s, Canadian immigration authorities routinely discouraged and refused certain immigrant groups, including people of colour. "One of the things that I'm talking about in the book and something that at Pier 21 always resonates for me when I go there, is there was a time when Canada would only want people who were first of all English …. those of us who came from Black colonies were not considered to be eligible for immigration to Canada," Cecil summarizes.
Cecil's They Call Me George describes how the porters recognised the immigration exclusion and unfair labour policies for what they were, and they did not line up with the Canada they envisioned. They began to push for change, "Black porters started to put pressure on the Canadian establishment that they should change… they started to advocate for an alternative." The pressure came in the form of teamwork, igniting conversations and lobbying, "in their communities in letters back home, in churches and communications with the civil rights leaders in the United States," explains Cecil of their efforts.
Cecil explains that as he looked into the porters' history, he also found reason to have hope for Canada's future. He wants to pass this optimism to readers and audience members. "I want to talk about the celebration of Canada and the celebration of all peoples in Canada," he says, "to give recognition to all peoples who fought to make this happen."
"Remember the Black porters they didn't do it in isolation… they formed alliances," he says, "They developed the notion… that citizenship is about all people working together… I think that is something that we all ought to be carrying forward."