In the fall of 1951, walking through a field during harvest season in Coaldale, Alberta, you would have seen just-turned 13 year old Gertrude Froese harvesting beans. Carefully removing beans from the stems, and loading them into a burlap sack, this pre-teen is hoping to make some money for her family, who are just starting out in Canada. Gertrude is paid 2 cents per pound of beans and "on a good day, I would pick 250 pounds," which meant a whole $5.00 dollars for her family's coffer.
Like so many refugees during the Second World War, a long, difficult journey with many jarring twists and turns deposited Gertrude and her family on these Western farmlands. In the spirit of harvest, a season of thankfulness, the Froese's story of arrival, as told through the recorded memories of Gertrude, was driven by not only ocean, steam and rail, but by appreciation for one another and gratitude for the opportunities afforded to them.
The Froese family, Marieluise, Otto and children Ruth, Ute, Peter, Dirk and Gertrude, emigrated from Bremerhafen, Germany on May 5, 1951, with the entire family's belongings packed strategically into the four wood boxes made for them by the village carpenter. Refugees from what was then Prussia, 12 year old Gertrude remembers having the vague knowledge that the decision to move the family of 7 was a sacrifice her parents made so that Gertrude and her siblings could have a better life. "My father was 57 years old at the time," remembers Gertrude, "he wanted his children to have a future."
The 9 days spent at sea were not easy for Gertrude, who recalls "big barrels… placed around the deck for the many people that were seasick." Along with being seasick, there was a scarcity of fresh water. Instead, passengers were offered Coca-Cola, "it took many years for me to drink Coke again," says Gertrude.
Mid-trip, Gertrude was getting fresh air on the deck when she overheard two men anxiously conferring, "they mentioned that the ship was too narrow and long for ocean voyages and thought its's structure could crack in the middle during rough sea," she recounts. The imaginative tween could not get this thought out of her head for the remainder of the journey, so it was much to her great relief when the ship docked safely in Halifax in the spring of 1951.
With no time to acclimatize in the new country, the family boarded a train for another week-long expedition and braced for arrival at a mysterious destination; the only information they had received was that they were going to Coaldale, Alberta, to work as sugar beet harvesters. "It was quite a shock for my parents," Gertrude remembers her parents steeling themselves, "they knew from back home that it was very hard work."
A German farmer named Berg, also an immigrant, gathered the Froese's from the train station in his truck and brought them to what was their new home on his farmland, "a little wooden house on skids… no electricity, no plumbing." After so long on sea, rail, and all they had already endured, the family was thankful, "a little house all to ourselves!" remembers Gertrude.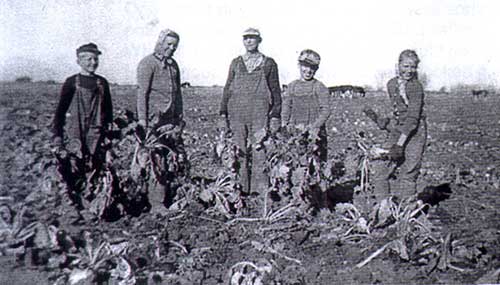 The work was indeed difficult, but the whole family pitched in to help harvest beets and beans. Gertrude, her mother, father and older siblings started at 7:00 a.m. and worked in the fields until 6:00 p.m., with almost every penny going towards debts owed to the Mennonite Central Committee (MCC) for funding their way to Canada. During these first years of endurance, working to build funds and lay down roots, support from family was essential. The Froese's knew they were fortunate to already have relatives in Canada, and they would find any reason to gather and celebrate. "My Grandmother's 70th birthday was in 1952," says Gertrude, recalling a big party that brought extended relatives together. "My Uncle and [his] family came from Saskatchewan by truck with a chicken coop on the back and a mattress on the floor."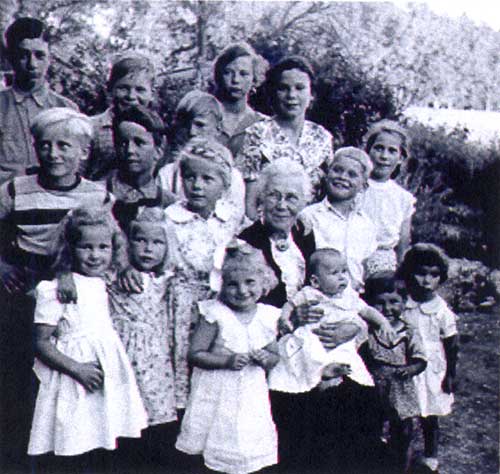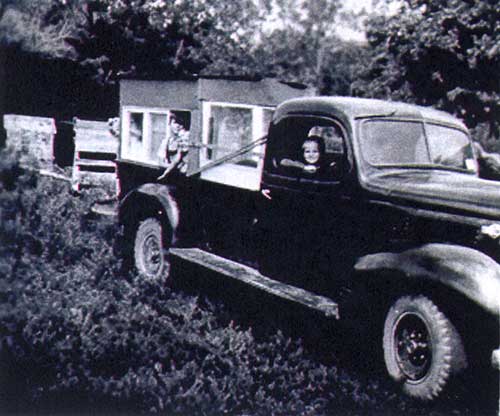 That first fall, after the beets and beans were harvested, the farmer Berg told the Froese's that he needed a family with older children. "We had to find another place to work and live," says Gertrude and notes that the groceries the farmer contributed that first night were deducted from their final sugar beet payment, but that "when [farmer Berg] got his first beets payment, he bought a car."
Help arrived from a neighboring farmer named Pauls "he let us live in a little wooden house that he had on his property" says Gertrude. The Froese's spent the winter in their tiny new house, and resumed their work on farmer Pauls' land for the following seasons.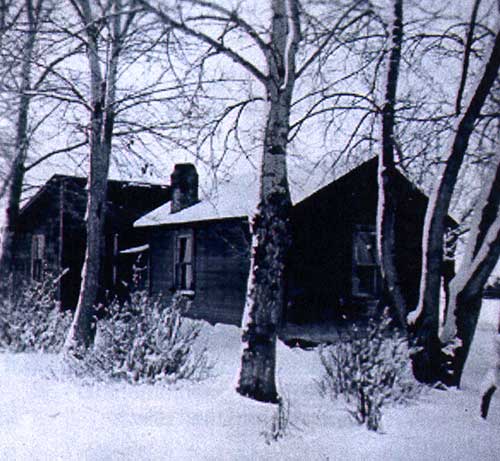 Just as seeds, sowed and tended, began to sprout, the Froese's soon began to see the reward of their hard work. After 5 years the Froese's paid back the MCC. Soon after, Gertrude's father, Otto, landed a construction job and the family was able to purchase a house in Calgary for $6000. As Gertrude recalls, the two-story house with its "plumbing, electricity and a telephone!" felt luxurious. As each of the Froese children found jobs, as nurses, electricians and a teacher, they all continued to put part of their pay cheques towards the family, and the new house.
Their support for each other, steadfastness and gratitude for each day is what kept them together and moving forward. "With all the hardships we went through, my parents never complained," says Gertrude, and "every year got better and better."