In her newest picture book, The Land Beyond the Wall, author and illustrator Veronika Martenova Charles tells the story of Emma, a young girl who craves freedom so much that she leaves her home and begins an arduous journey across an ocean to a strange land where she must rediscover her voice. Emma's story is in fact a lyrical re-imagining of the author's very real experience defecting from Soviet-controlled Europe to Canada. It is also the first time Veronika has ever written or drawn about her experience living in the detention centre at Pier 21. "It's very personal," says Veronika of her book.
"I think I had a basically happy childhood," Veronika reminisces of her early life in Prague, which at that time was behind the Iron Curtain, in the Eastern, Soviet-controlled bloc. "When you are a child, you are not aware of these restrictions. In retrospect there were many, but as a child, you have friends, and a mother and father who love you, you are fine."
Growing up, Veronika had a natural drive to live creatively. In an environment where freedom of expression was limited and communication closely monitored, Veronika sought out every creative outlet that she could; she played the violin, she sang in a choir, she took art classes and she drew. Her passion for creativity combined with a healthy dash of rebellion led to her evolution into a successful rock singer, and as a teenager she began touring with a band. In May of 1970, when she was 19 years old, Veronika and her band travelled for a tour in Cuba and they stopped in Gander, Newfoundland.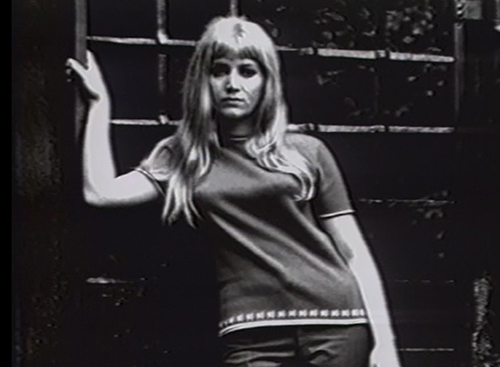 Veronika was immediately struck by the strangeness of Canada, "I remember how different it was," she laughs, "We were given some food, I think it was chopped celery, and I never tasted anything like that." These differences, though small, were great enough to show just how big the world really was, and how much more there was for her to discover. "I developed this longing to see what is out there" she realized, "there was so much I didn't know, there was this hunger." Later, while walking on the Cuban beach Veronika made a sudden, life altering decision, "there was this breath of freedom," she says, "I decided there, it was not planned, that if the plane would stop in Gander I just won't go back."
In retrospect, Veronika says this choice was also a way to assign herself the role of "hero" in an adventure story, so that she could feel ready to take on the huge adventure, but also as a way "to rise up, to use my capabilities." She knew that if she left, she would never have the chance to return, because, as Veronika explains, at that time in history if a person defected from Czechoslovakia "it would be considered political treason and would be several years' incarceration."
The plane did indeed stop in Gander for refuelling. Veronika disembarked and did not get back on. She found a door at the airport with a sign that said "Immigration" and using a limited amount of English gathered from her dictionary, told the officer her plan. She was not permitted to retrieve her luggage, so Veronika started her new life in Canada with "a cosmetic bag with some shark teeth from the beach, and a comb I think," and wearing only a sundress. The immigration officer placed her in a motel for the night and transported her to Pier 21 in Halifax the next day.
The move to Pier 21 was difficult, and even traumatic. At that time, the immigration centre served mainly as a holding facility for political defectors from the Soviet bloc, and Veronika remembers being questioned "over and over" by a Polish interpreter. "They thought I was a spy," she says. She also remembers being lonely, scared and she remembers the bugs, specifically cockroaches. "There were so many of them!" she exclaims, "they would crawl on me at night."
Veronika spent three months at Pier 21 and was then issued a temporary permit that allowed her to work in Canada. Through the lonely time, she maintains that the compassion shown to her by volunteers Sister Florence Kelly, Reverend J.P.C. Fraser and his wife is what saved her. Of her reception into Canada she says "it was quite a cold environment, they had never encountered anybody like me" and it was in large part due to the help of the volunteers at Pier 21 that she was able to settle in. "If it wasn't for these people it would have been so much worse."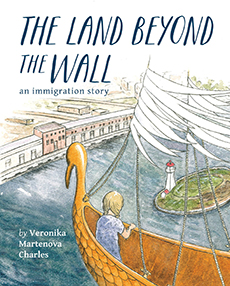 Veronika's The Land Beyond the Wall is a story that was a long time coming. The late Ruth Goldbloom, co-founder of the Museum at Pier 21, approached Veronika in the mid 1990s to ask her to write a children's book about her experience, but Veronika couldn't do it. "I wasn't ready to go there in my mind," she says, "I just couldn't confront it." What finally pushed the story out was seeing the Syrian crisis, and the "waves of people moving in such a large number," in particular the arrival of the refugee children. "It just brought it all back," she says.
Though The Land Beyond the Wall is ultimately a story of hope and growth, Veronika actively chose to not gloss over the darker side of the story. She specifically wanted to convey to children that her character knew what it was to be "in a strange place, when you can't speak and you don't understand anybody." Veronika's experience doing book readings at public libraries for audiences of refugee children has only made her realize how much these emotions can resonate and connect children. She says, "the children were really listening intently, no one was fidgeting," and explains "books open your eyes to the world."
Like Emma in The Land Beyond the Wall, Veronika's grueling quest has a happy ending. Having spent 47 years in Canada, Veronika says one of the best things is the vast multiculturalism, "it's like having a world in the palm of your hand." She also deeply appreciates the fact that anyone can go to a library, borrow books and find information on whatever they want. This appreciation as well as her journey and experience shines through her work, and she says what is most important for her is the chance to "give back." She says "all my stories are rooted in different cultures, and I am trying to share the viewpoint that no matter where we are coming from we are all the same."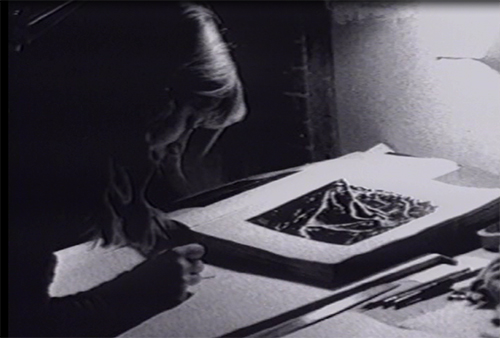 Veronika Martenova Charles is the author and illustrator of many books for children including Maiden of the Mist: A Legend of Niagara Falls, The Crane Girl, The Birdman, and the series Easy-to-Read Spooky Tales. Her latest book The Land Beyond the Wall, published by Nimbus, can be purchased at Woozles book store, at the Pier 21 Gift Shop and online.

Veronika will also be at the Halifax Central Library for The Word on the Street Book & Magazine Festival on September 16 from 10 am to 4 pm. She would love it if you dropped by to meet her and have a book signed.