Suzan Friedman Erlichster is a big believer that a simple act of kindness can reverberate for a lifetime.
And it was one moment in particular that has stayed with her for nearly 60 years.
In the wake of the Hungarian revolution in October 1956, and the subsequent Soviet invasion of their homeland, Suzan, along with her sister Eva and parents, Jeno and Elizabeth, left their lives behind for a new start.
An initial attempt to go to New York City was denied, likely due to Jeno's health, but since the Canadian government was actively working to resettle Hungarian refugees, the family opted to head for Halifax.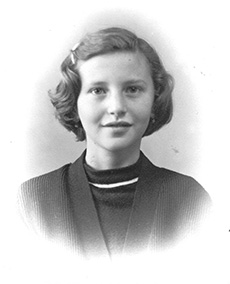 And so on February 28, 1957, a nine-year-old Friedman and her family landed at Pier 21 aboard the Vulcania.
A sense of relief quickly turned to confusion once they disembarked.
"The first thing they did is they took X-rays and my mother and my sister and I went to the left and my father went to the right. I didn't get a chance to say goodbye to him. And to this day, I don't even know where (he went)," Friedman said in a telephone interview, describing the memory as "extremely painful."
Her father had been diagnosed with bilateral pulmonary fibrosis and was kept in isolation for a number of weeks.
In the interim, the family was told to stay on site. However, provisions for people of Jewish faith, particularly kosher food, were scarce.
That's when they became acquainted with Meta Echt, herself a German Jewish refugee who landed at Pier 21 on March 7, 1939.
Echt, who volunteered at Pier 21 greeting the immigrants on behalf of the Jewish Immigrant Aid Society, made it a habit to offer the family food during their stay.
"I do remember, she cooked it every day. I waited for her, and then she came. I remembered her face – that's how I found her – I remembered her face, I remembered her smile. And her kindness I could never forget, because I don't think she just gave us the food, she always sat down with my mother," Friedman recalled.
The Friedman family was also invited over to Echt's house for dinner, an invitation that Echt's daughter, Marianne Ferguson, says happened frequently.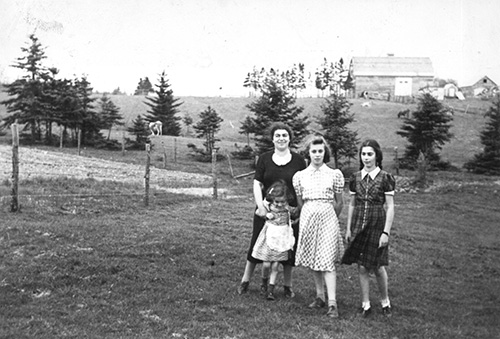 "My mother and father both they were very hospitable and whenever there was a stranger in town like that, if they were going to be here for any amount of time, they would invite them to their house," Ferguson recalled.
A few weeks later she and her mother and sister moved on to Montreal, where their father joined them several months later.
Friedman earned a bachelor's degree in biochemistry at McGill University and then, along with the rest of her family, moved to New York City, where she earned a master's degree, also in biochemistry.
She eventually earned a PhD in immunology in Boston, and then went on to get a post-doctorate at Harvard, becoming a researcher and professor in immunology.
She married Joe Erlichster and they had twin daughters.
But no matter what she did or where she was, the memory of Echt was never far from her mind.
"I never could forget this kindness, it was so pure, it was so loving," she said. "For years I had never met a person like that, I said I had to go back and find her."
More than five decades later, on August 17, 2008, Friedman, her husband, and their twins arrived in Halifax, determined to find Echt or a relative in order to thank them for her generosity.
They visited Pier 21, pored over documents at a local university library. They talked to countless people, but their search was unsuccessful, until finally Friedman and Ferguson were connected by telephone through a contact at the local synagogue.
Friedman said she felt a sense of relief and joy at being able to connect with Ferguson.
And Ferguson said she appreciated the call and feels an immense sense of pride when people remind her of how her mother helped them.
As if getting an opportunity to locate and speak to Echt's daughter wasn't enough, the first time Friedman entered the Museum site memories of her time there as a child began flooding back.
"I recognized the room and I felt a pain from when we were separated from my father, I felt that pain," she said. "I felt excitement of for so many years having the pictures in my mind and finally seeing it for real. It's a sense of completion."
For many years Ferguson volunteered at the Canadian Museum of Immigration at Pier 21 and was later joined by her granddaughter.
But Ferguson recalls where it all started, spending countless hours as a teenager helping her mother greet immigrants.
"Mother often had many, many Holocaust survivors coming in and asked me to come and help her," Ferguson had previously told the Museum. "It was then that I became once more aware of Pier 21 and, having been treated so well when we arrived, we did the same for the people who came over, many of whom were very pitiful human beings."
Meanwhile Friedman, who now lives in the Tel Aviv area, is no longer a teacher and researcher. She has become a student, learning Hebrew.
Each semester, students in her class are asked to give a lecture on something that is meaningful to them.
Her lecture topic will be Pier 21 and Canadian immigration, and how the chance meeting of a woman restored her faith in the kindness of humans.
She said she hopes her lecture will demonstrate "how the kindness of one person in a sense can change the world. She must have changed many lives."
Indeed, it's clear that Friedman's first impression of Canada upon her arrival has had an immeasurable impact on her life.