Over the course of Canada's military history - particularly in the 20th century - thousands of servicemen met their future spouses while serving abroad.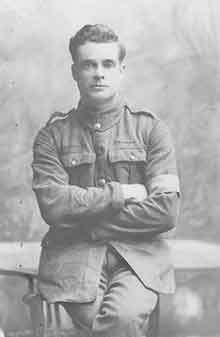 Abner Coates Harrison
Colloquially known as "war brides," these new partnerships contributed to large waves of immigration after both the First and Second World Wars.
The Harrison family, based out of Cumberland County in Nova Scotia, is no stranger to the war brides movement.
While stationed in England during the First World War, Abner Coates Harrison decided a side trip across the Irish Sea was in order.
That's when he met Susan Gallagher, a native of Ballyshannon, a town in County Donegal, Ireland.
"He was away on leave and some of his buddies went over to Ireland," said grandson Randy Harrison in a recent interview. "So he met her there and when she came over they were married at the Halifax immigration building."
Indeed, Nova Scotia holds a special significance for the Harrison family.
Following the war, Abner Coates Harrison returned to his home province.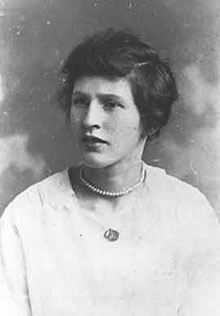 Susan Gallagher
Nearly a year to the day following the conclusion of the war, he met Gallagher when she arrived on November 3, 1919 and they immediately tied the knot in the former Pier 2 immigration building.
The newlyweds moved to Springhill, Cumberland County, where they began a family, giving birth to two boys, Abner Coates "John" Harrison in 1920 and Emerson James Harrison two years later.
They soon settled on a farm outside Bow Island in southern Alberta where the family patriarch farmed and worked in a mine as a foreman.
Susan died from cancer in 1937 at the age of 40.
When the Second World War broke out, Abner "John" Harrison enlisted in the army and, as fate would have it, was also stationed at Camp Debert, like his father.
And also like his father, he met his future wife, Edith Henrietta Rogers, while on leave from military duty.
They met in Great Village, at an intersection that, ironically, had a partially buried cannon.
"He was with some friends - they were soldiers in training - and she was probably with a couple of ladies and they just ran into each other," said Randy Harrison, who now calls Truro home.
For years and years they'd say something when they drove past (the intersection), and he said one time 'we should go sneak up there one day and dig up the canon', but he never did," he added, laughing at the memory.
Randy Harrison said his father was eventually stationed overseas during the war and took the opportunity to visit some of his Irish relatives.