Amirali Javidan: Community Creator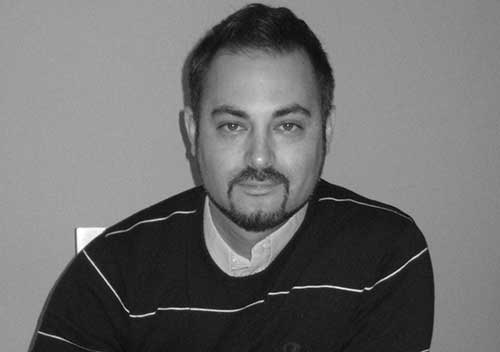 Amirali Javidan wants to help shape community – beyond the physical aspects, like walls and roofs. He does a good job of this as an Architectural Designer with Vancouver-based Bing Thom Architects. Amirali gets excited about architecture which "can foster social values and encourage [action] among people."
His interest in the profession, and in urbanism, was sparked from his experience growing up in Iran in the volatile aftermath of the 1979 Islamic Revolution. This was one of the most influential periods in his life. At age seven, he says, "my awareness of the world around me began to flourish very quickly...and I had many questions. It seemed everything around me had gotten very 'real,' very fast. It was a tense time in history which I grew into and I think it really heightened my awareness of community."
As if it were yesterday, Amirali remembers hiding in dark cellars with his family during bomb alerts. He recalls the tape that covered windows, in an attempt to stop panes of glass from shattering from the resulting sonic boom. He remembers protests breaking out in the streets, and seeing neighbours fighting. These memories are a snapshot of the fast-paced social and political changes happening in the post-Revolution era in Iran. From these experiences, an "intimate relationship" with the city blossomed, which led Amirali to a career focused on shaping public spaces.
Amirali settled in Canada and completed his graduate work in McGill University's Master of Architecture program. Three decades after the Islamic Revolution, he began to explore his memories from that time through a model which he called Dance of the Minarets. This piece was chosen to be part of Migrating Landscapes, Canada's 2012 entry to the prestigious International Architecture Exhibition, la Biennale di Venezia, in Venice, Italy (essentially the Olympics of architecture).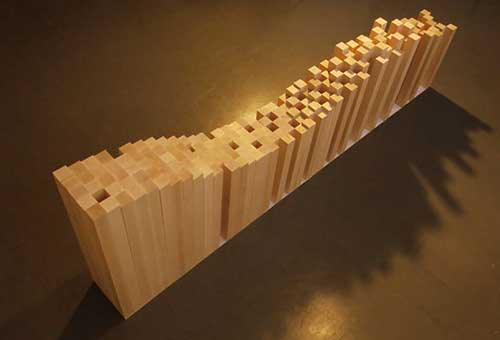 Dance of the Minarets, and the video that goes with it, is a reflection on the social changes that took place in Iran during the Islamic Revolution of 1979 and the Green Revolution of 2009. Amirali describes the days of Revolution as filled with "erratic tension and chaos as mass uprisings took over the streets." However, as the sun went down, things changed. People rushed to city rooftops, where together they chanted with emotion into the night "Allah-o-Akbar! Allah-o-Akbar!" (God is great). These calls intensified and resonated throughout the city, strengthening a sense of hope and unity.
Amirali explored his memories and was "awakened to how buildings can become instruments of social order." He tried to capture the polarization in society, during both periods of revolution, in physical form in Dance of the Minarets.
Through his day-to-day work in architectural design, Amirali manages public projects that explore social boundaries in urban settings in Canada and the United States. In shaping communities' public spaces, he is always mindful of how people will use a space to engage. His philosophy? "Architecture should be quiet enough to let the site speak, and loud enough to reveal its significance within the memory of the city."
With this in mind, Amirali continues to help shape the communities in which we live.
See Amirali's model and visit Migrating Landscapes at the Canadian Museum of Immigration at Pier 21 until November 11, 2013.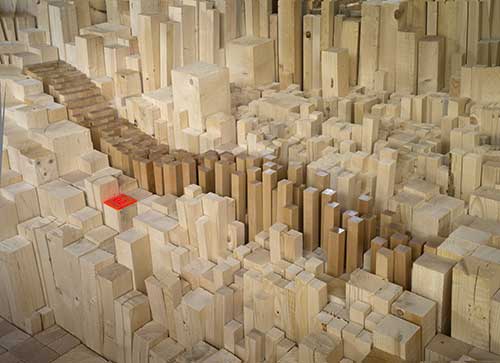 ---
Amirali Javidan developed a keen interest in public Architecture and the social sustainability of cities during his Master's thesis at McGill University. As an Architectural Designer with the RAIC Award-winning Vancouver-based firm, Bing Thom Architects (BTA), Amirali has been passionately committed to several key urban revitalization projects throughout North America over the last decade. As Project Manager with BTA, he was instrumental in the design and construction of the Tarrant County College Downtown Campus and Trinity Uptown Master Plan projects in Fort Worth, Texas. He recently managed the completion of Aberdeen Square, a mixed use commercial complex in Richmond, BC with a public plaza and link bridge to the SkyTrain terminal. He was also a key member of the Arena Stage Theatre project in Washington, DC which was the recipient of the 2011 AIBC Lieutenant-Governor of BC Medal.