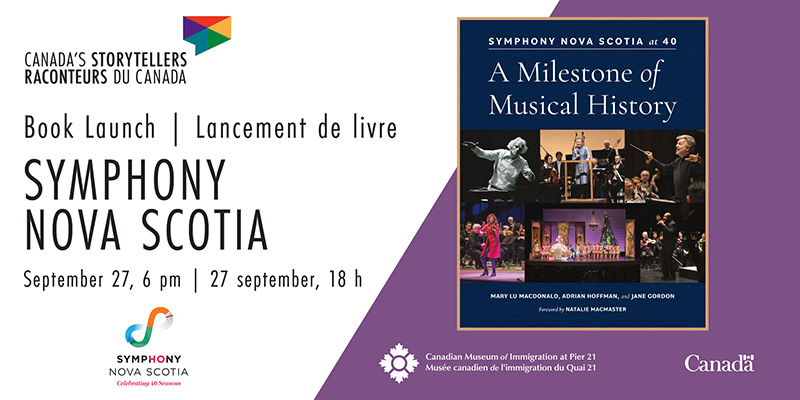 In partnership with Symphony Nova Scotia, join us in celebrating the Symphony's 40th Anniversary Season!
Date: Wednesday, September 27, 2023
Time: 6:00 p.m.
Location: In-person event at the Museum
Language: Presented in English
Cost: FREE
Symphony Nova Scotia brings you a compelling new overview of the history of music, particularly classical music, since the founding of Halifax in 1749 with the launch of their new book, Symphony Nova Scotia at 40: A Milestone of Musical History.
Co-published with Nimbus Publishing, the book is a testament to the hard work and creativity of the musicians who have shared their music so generously over the centuries; the instrument makers, composers, and music teachers who worked alongside them; and the scores of dedicated community volunteers who supported them.
There will be two opportunities to attend the 45-minute interview/reading with a reception taking place in the middle:
Interview/Reading 1: 6:00 pm to 6:45 pm
Reception: 6:45 pm to 7:30 pm
Interview/Reading 2: 7:30 pm to 8:15 pm