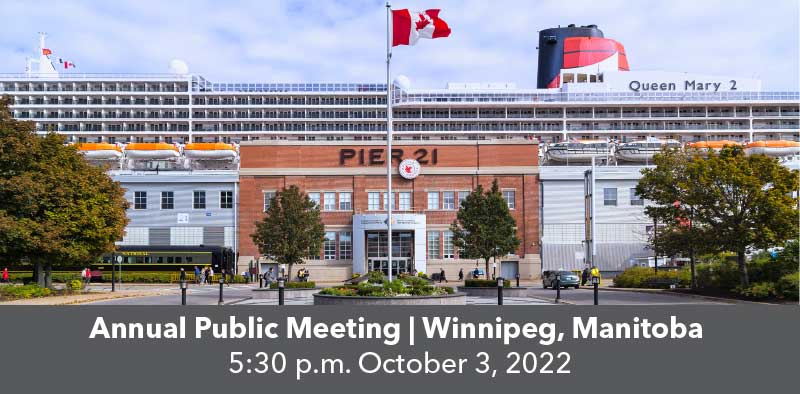 Robert Vineberg, Chairperson of the Museum Board of Trustees, and Marie Chapman, Museum CEO, are pleased to invite you to the Annual Public Meeting of the Canadian Museum of Immigration at Pier 21. Happening October 3, 2022 at 5:30 p.m. (CDT) in Winnipeg, this presentation will highlight the 2021-2022 year and provide an opportunity for a live Q&A session.
Time: 5:30 p.m. to 7:00 p.m. (CDT)
Date: October 3, 2022
Place: Stuart Clark Garden of Contemplation, Canadian Museum for Human Rights, 85 Israel Asper Way Winnipeg, MB R3C 0L5
Please RSVP Emma Roach at eroach@pier21.ca or 902 420 9165.