ABOUT THE MUSEUM

CONTACT US

JOBS

VOLUNTEER
Welcome to the Canadian Museum of Immigration at Pier 21 Media Centre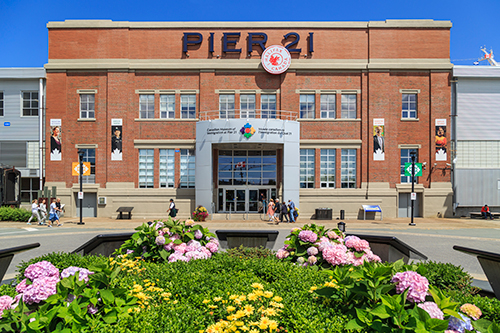 If you are a journalist, travel writer or blogger seeking specific information, you may contact us by using the information below. You may also join the media list to receive news releases as soon as they are issued by sending your information to media@pier21.ca
Contact: Jennifer Sutherland
Phone: 902-425-7770 ext. 289
Videos
To see more videos, click here >
They say a picture is worth a thousand words and we want to make sure you have the perfect picture. When using these images, please credit the Canadian Museum of Immigration at Pier 21. If you are looking for an archival image or a specific contemporary image, please contact us.
Image Gallery
To download images, click here >
Upcoming Events
Countless Journeys. One Canada.